Through the Fog
Thursday June 3, 2010 by Ryan Fernandez
There is a fresh food oasis to be found amidst the hustle and bustle of the Embarcadero, and it happens to be a major terminal for passenger boats as well. The San Francisco Ferry Building offers a daily bounty in its shopping center and food emporium.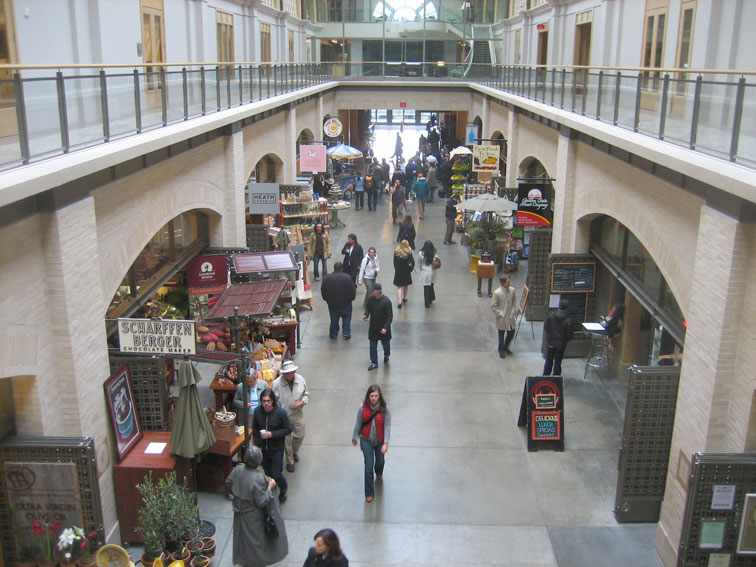 The shopping center in its current form has been open since 2003, when renovations to the Ferry Building were completed. The structure was first opened to the public in 1898, and much of the renovation focused on restoring its original look.
A walk through the marketplace at is best done with an appetite. Grocers and eateries line both sides of the main hall. Take a look around and you can pick up some of the freshest ingredients, like mushrooms from Far West Fungi.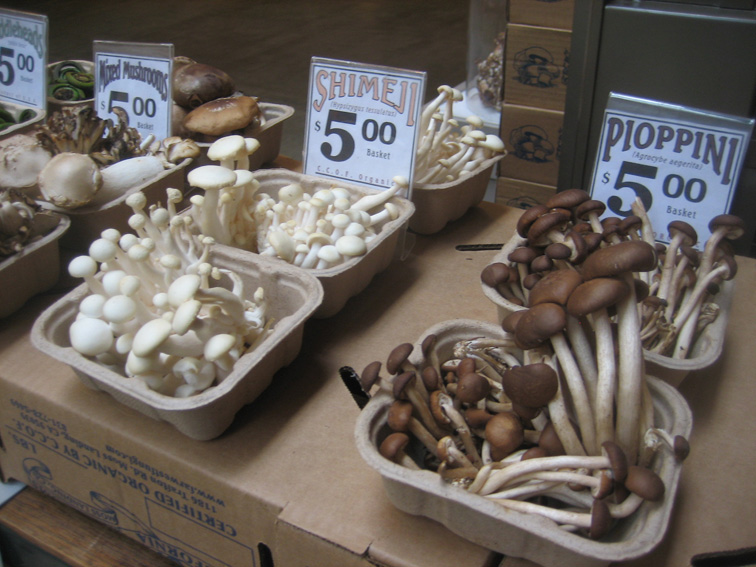 A full-fledged farmers market also takes place here every Tuesday and Saturday.
If you are looking to grab lunch, the dining options are just as enticing. Dine in one of the restaurants on the water's side of the building and you can take in a view of the Bay Bridge.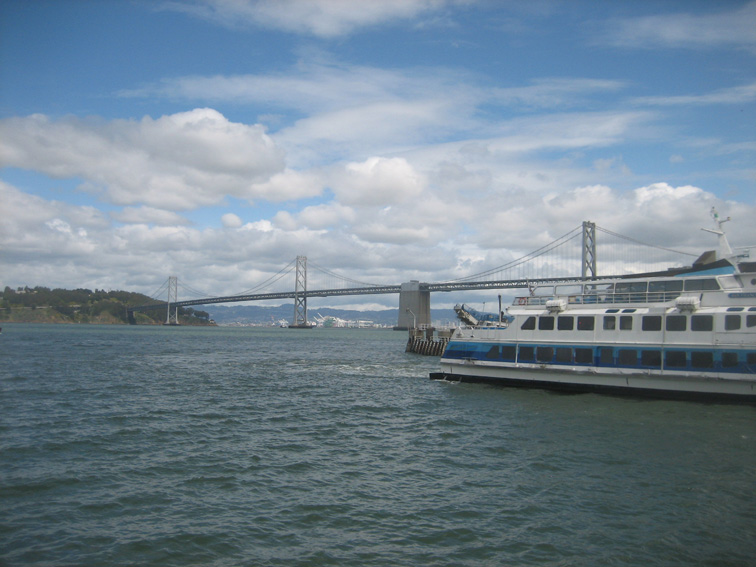 One small eatery of note is the San Francisco Fish Company, a fish seller that also serves quick bites of seafood.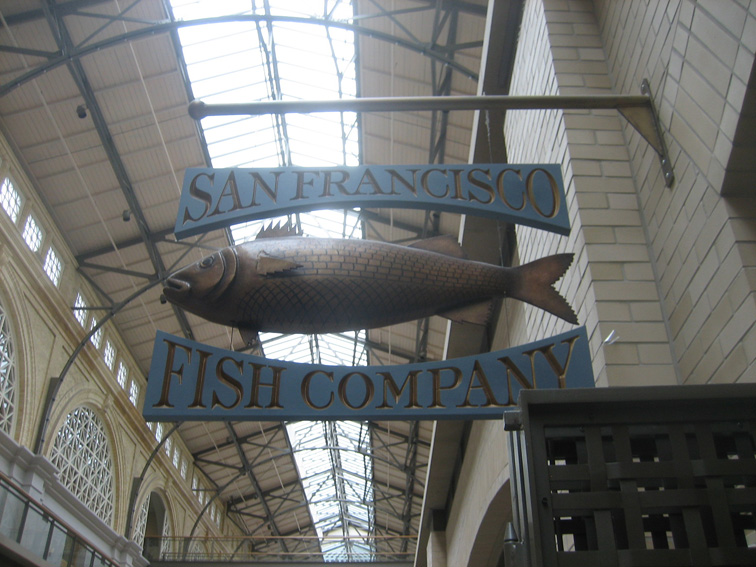 They offer an affordable and exciting lobster chowder and fish taco combination. The lobster chowder was terrific, and had an element of spiciness.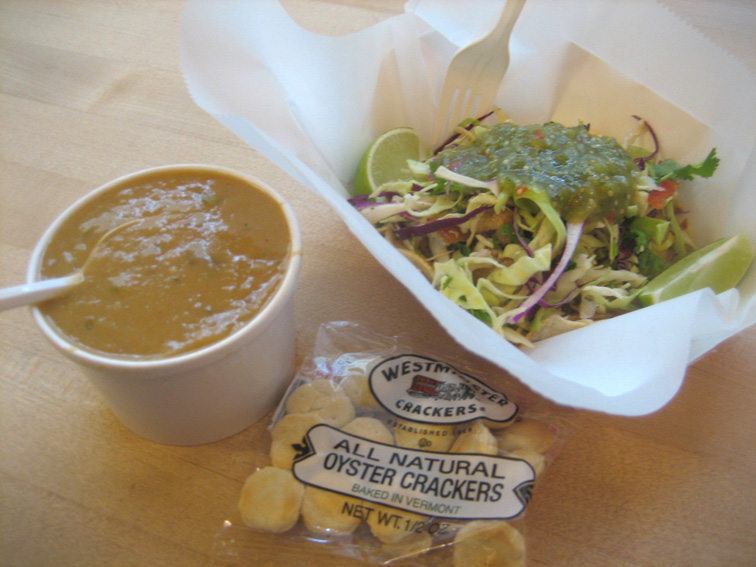 The fish taco, served on a white tortilla and bulging with ingredients, seemed at first like it would be difficult to hold without the whole thing falling apart. Suprisingly, this was not the case, and the taco itself was super, maintaining a freshness from the cabbage, green salsa and lime.
The fish in my taco was opah although the establishment also uses mahi or salmon, depending on the day of the week.
Whether you are stopping at the Ferry Building for lunch, grabbing some produce on the go, or actually catching a ride across the Bay, you can be sure you'll find something fresh.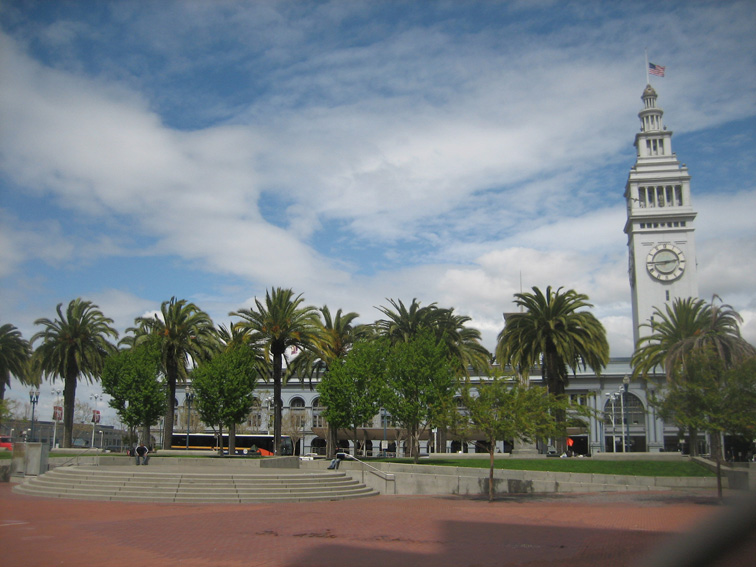 ---
---
---
MenuGem Featured Stories
•
Hundreds of Items
•
More Cards, More Clothes
•
Cards and Clothes
•
Card Breaks on MenuGem
•
Jeans and Masks
•
The MenuGem Standard Mask - Discover What's Next S02E01
•
Shop with Confidence
•
What You Need
•
Rest Assured: Hand Sanitizer, Masks and More
•
MenuGem in Illinois Times and on WMAY
•
New Products on MenuGem Springfield and The MenuGem Web Store
•
Introducing MenuGem Springfield!
•
We're Here for You
•
How to Earn Gems on MenuGem
•
Online Ordering in Chicago
•
Express Yourself
•
How to Set Up Online Ordering for Your Restaurant
•
Order from Baba Pita!
•
Beverly Hills, De-Mystified: Scarpetta
•
Tastes of Tokyo: Roku-Michi in Roppongi Hills
•
Post Up
•
Sushi Gen Stays Above the Cut
•
Rustic Italian Meets Hipster Chic at Reno Chicago
•
A Quick Bite at Firenze Osteria
•
Testarossa Winery is Serious About Its Soils
•
5 Years of Craft Los Angeles
•
Surf and Turf for Lunch at Wakasaya
•
Reforming Danishes at Amandine Patisserie
•
America's Playground
•
Soup Street
•
LA's Finest
•
City Sultan
•
Through the Fog
•
Osaka Soul
•
Pad Se Ew Showdown