Post Up
Wednesday March 5, 2014 by Ryan Fernandez
Manhattan Beach Post is a hip and trendy outpost located in the Western part of Manhattan Beach, CA, in the area of Los Angeles known as the South Bay. A handsome establishment, it suits its neighborhood well, with lots of wood used in both the exterior and interior decor.
Manhattan Beach Post 1142 Manhattan Ave, Manhattan Beach, CA 90266 (310) 545-5405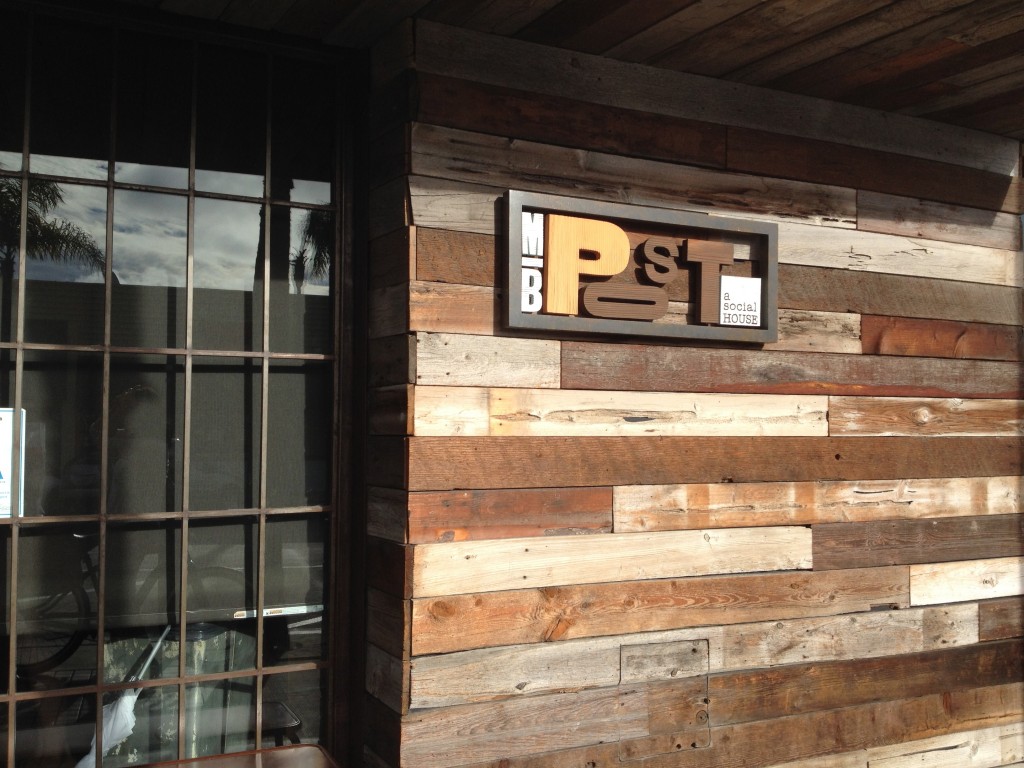 Inside, the atmosphere is buzzing and busy, yet I've never had to wait for a table at lunch. There are no reservations for lunch on weekends 2pm-5pm, so try to get there at 1:45 for a better seat - if the place fills up, people are seated at large "community" tables where it gets so loud you can't even talk to the person you came with. They do take reservations for dinner, and brunch (before 1:30 on weekends).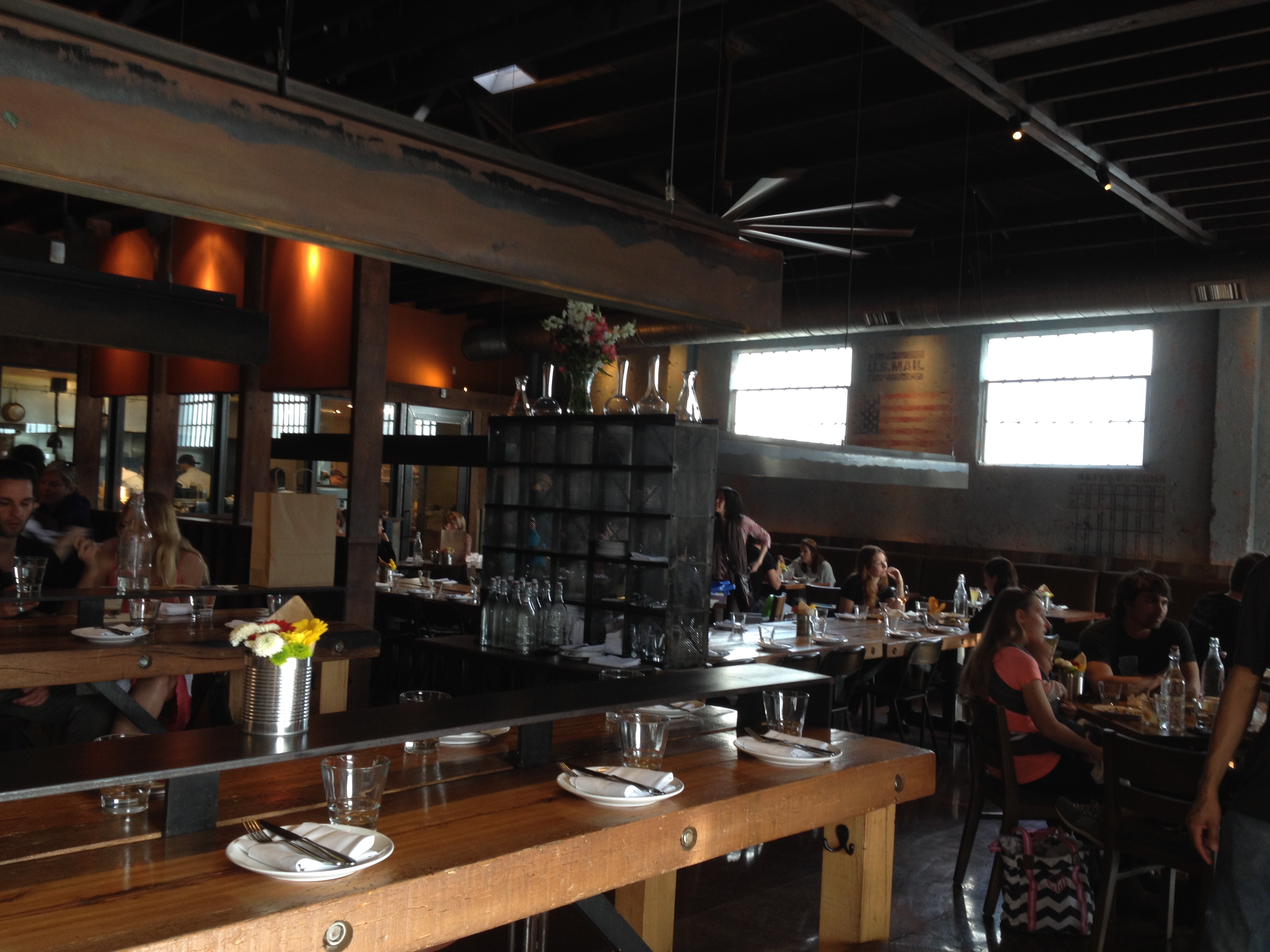 Lunch is ordered family style. This is American comfort food, and the bacon cheddar buttermilk biscuits set things off in a big way. One of my favorites of the meal, they were light but very textured, buttery and sweet.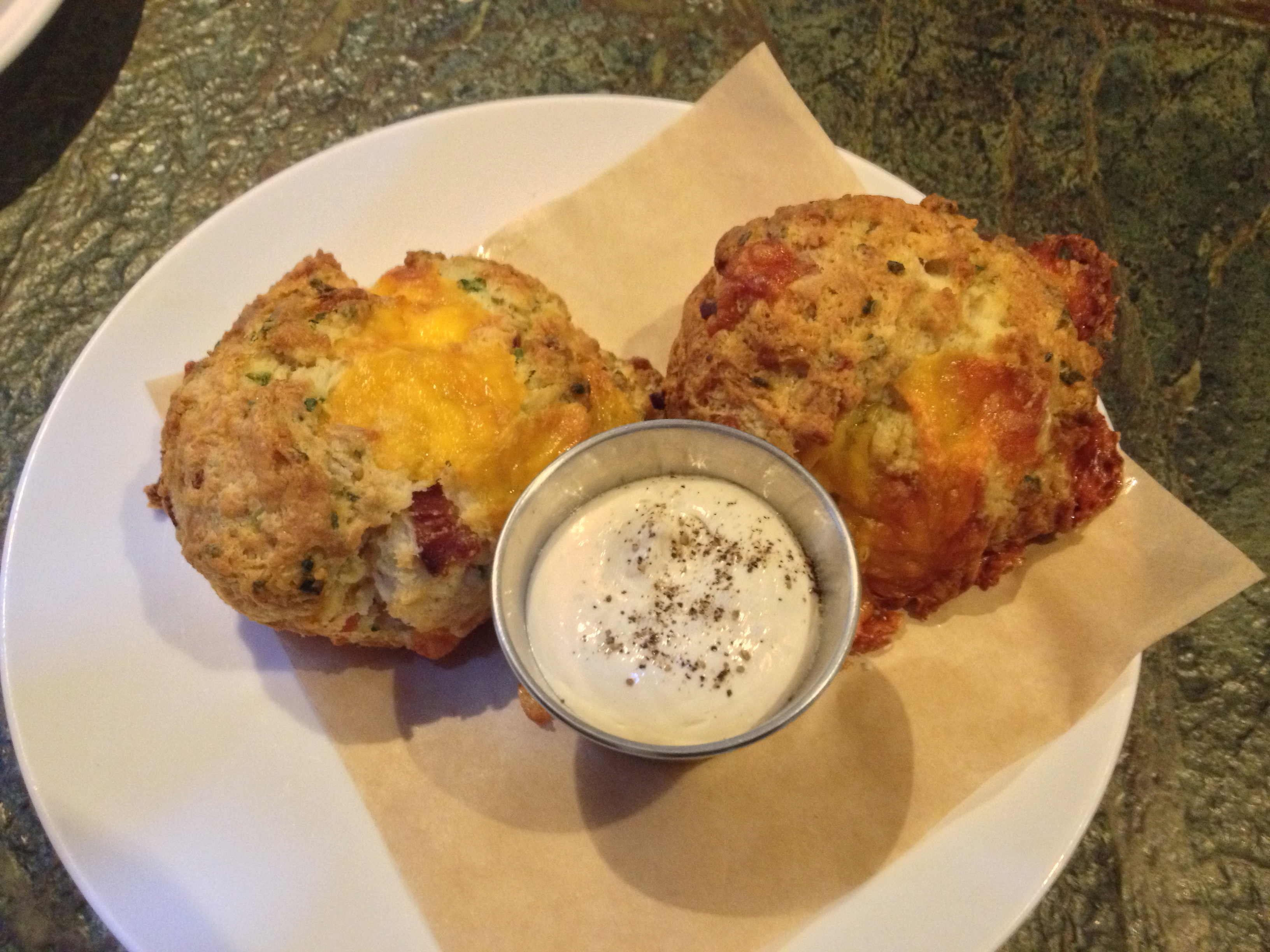 The Tuscan kale and quinoa salad was very refreshing, made with roasted beets, pinenuts, tomato, goat cheese, and quinoa.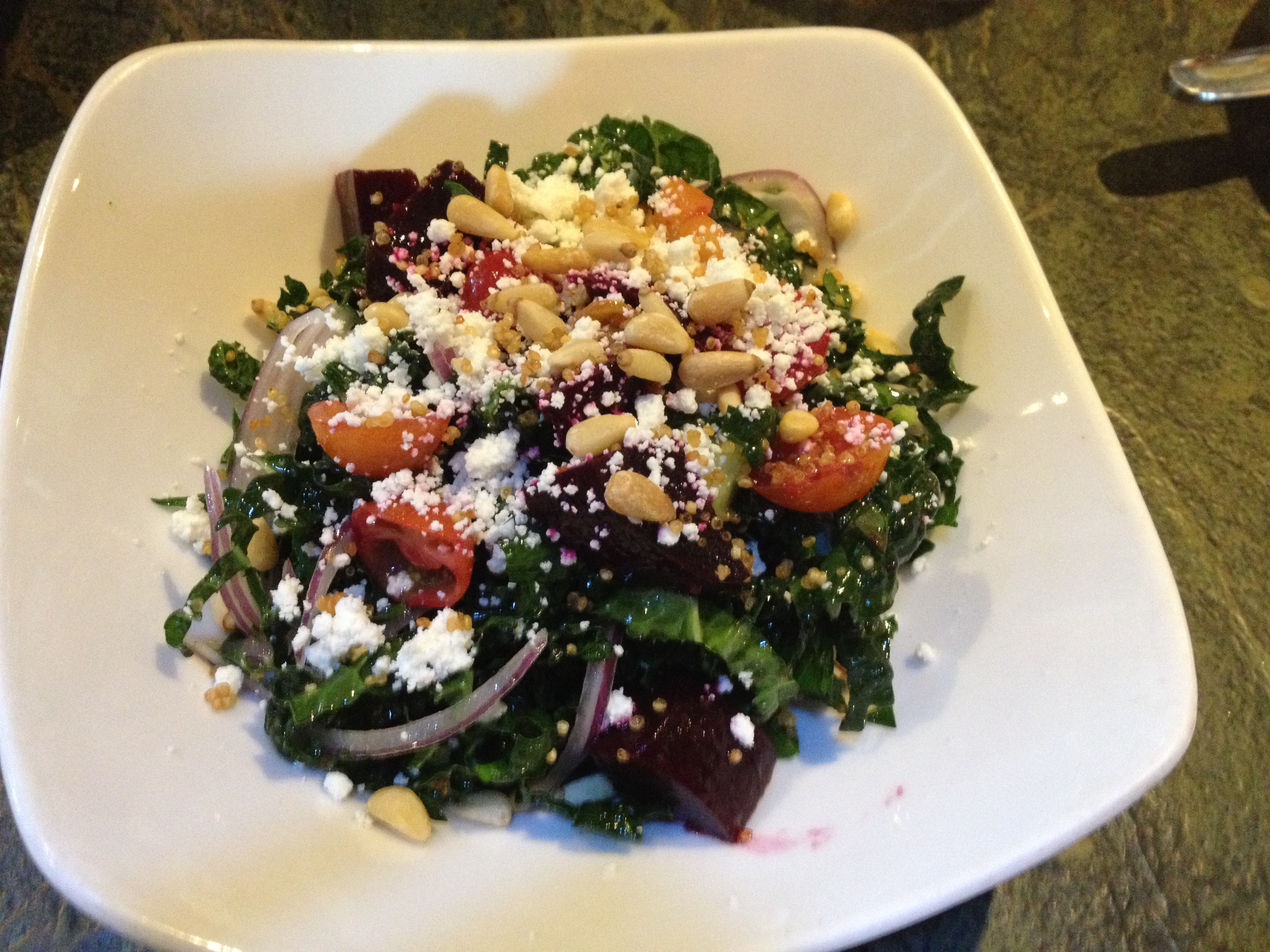 The burrata and roasted pepper sandwich was a winner, laced with green olive pesto and served with a side of the house's fine chips.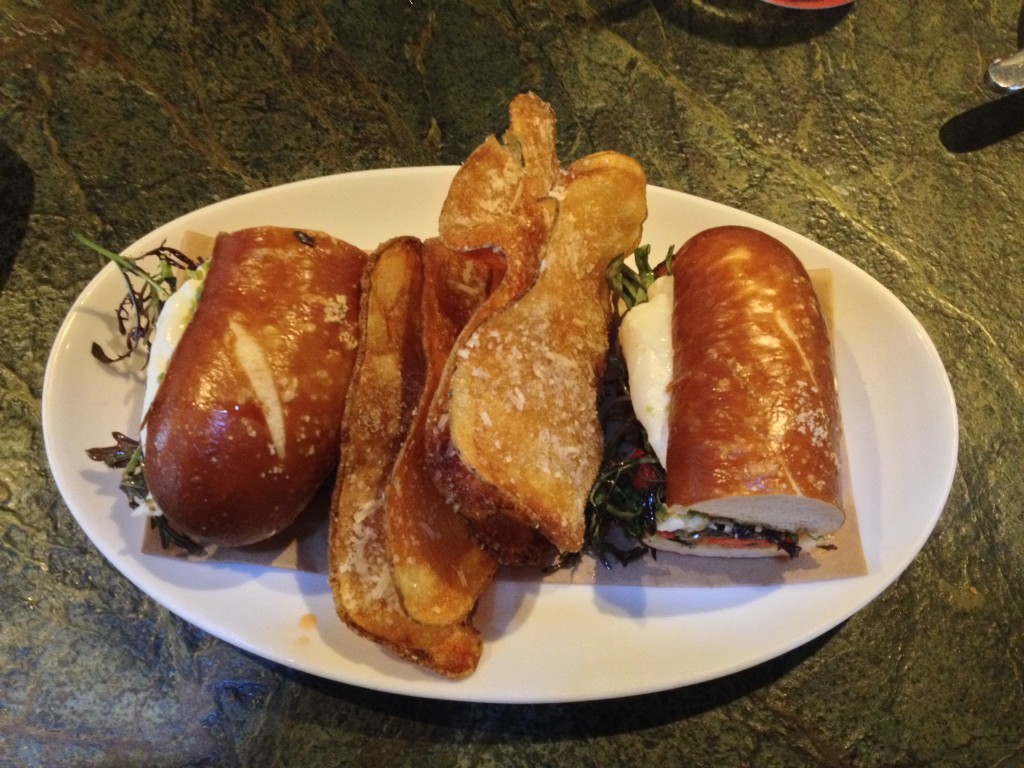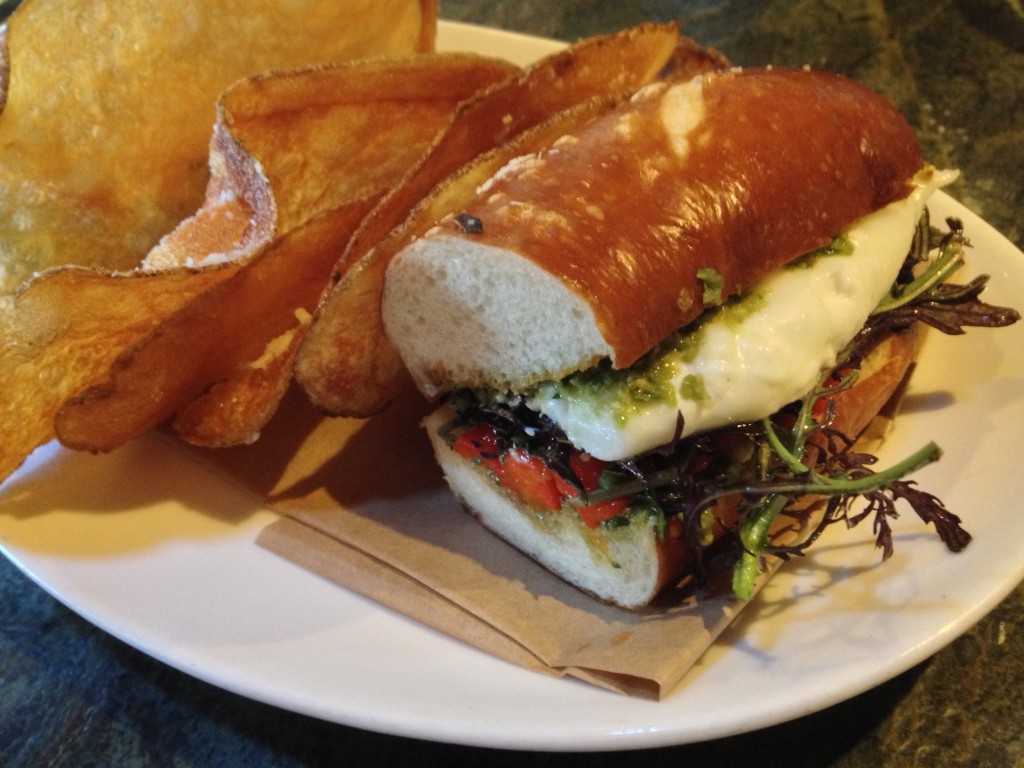 The champion dish of the afternoon was undoubtedly the truffle honey laced fried chicken, served with kholrabi slaw. There were some excellent flavors present here.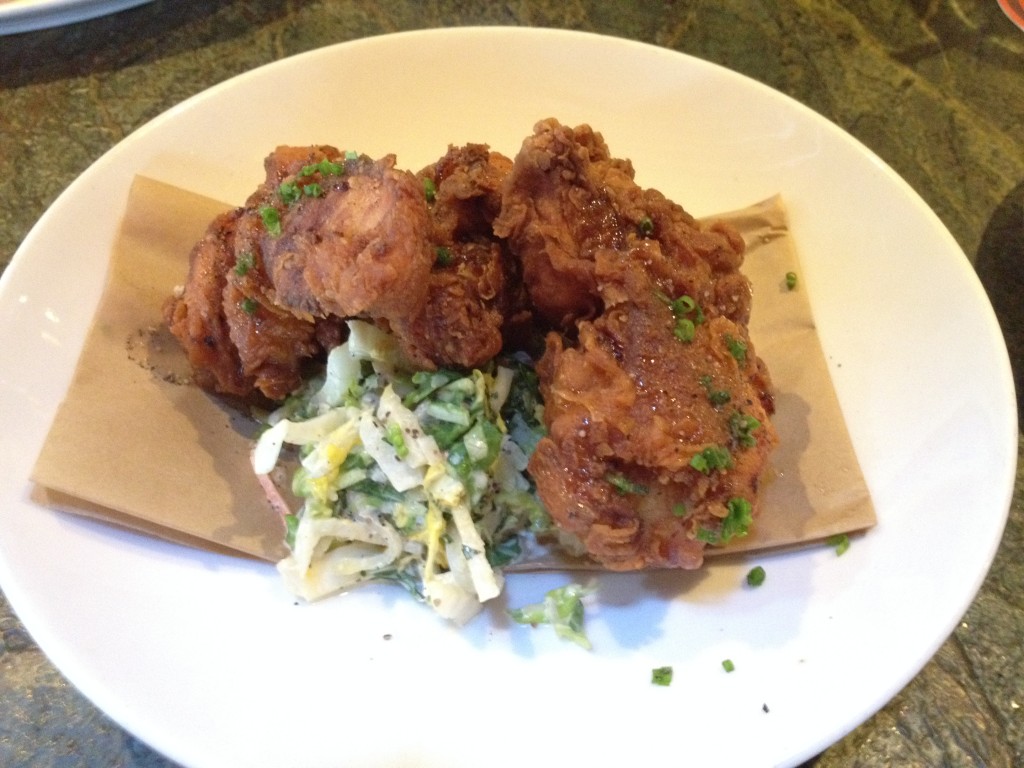 Finally, the white oak grilled skirt steak with broccolini and red chimichurri proved a filling and hearty final course, one with robust presence.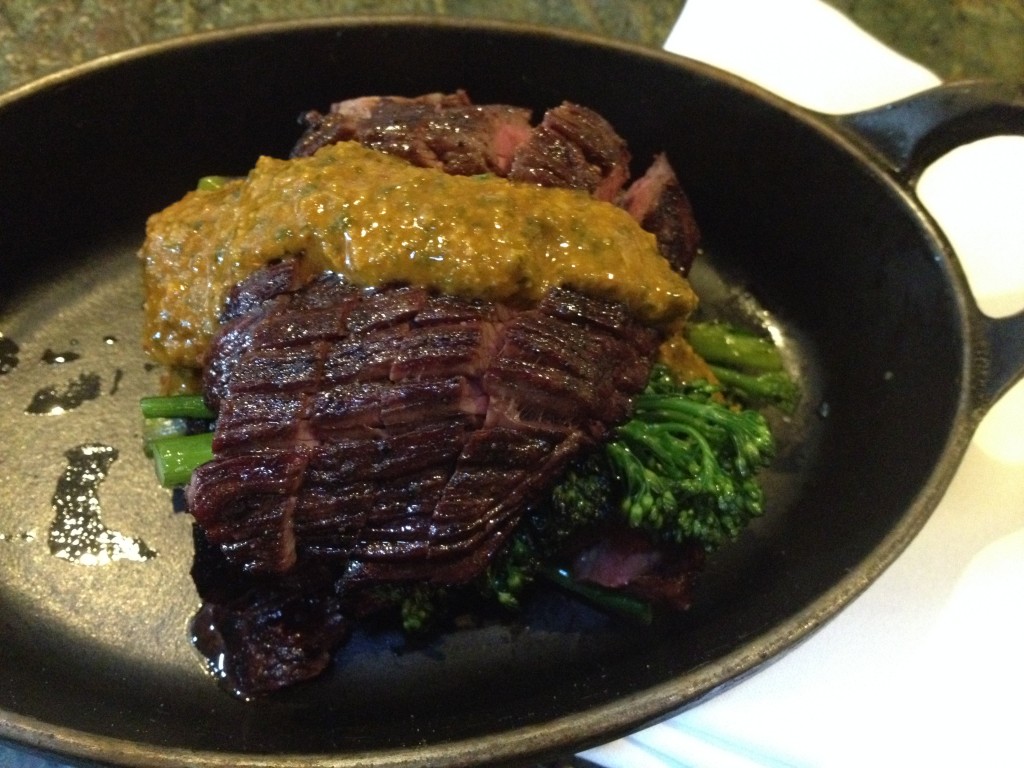 Altogether, the lunch here is a knockout. The food is served hot and makes an impression. All the orders had a very quick turnaround time. For best results, make a dash to beat the crowd at Manhattan Beach Post just before 2pm on weekends.
---
---
---
MenuGem Featured Stories
•
Hundreds of Items
•
More Cards, More Clothes
•
Cards and Clothes
•
Card Breaks on MenuGem
•
Jeans and Masks
•
The MenuGem Standard Mask - Discover What's Next S02E01
•
Shop with Confidence
•
What You Need
•
Rest Assured: Hand Sanitizer, Masks and More
•
MenuGem in Illinois Times and on WMAY
•
New Products on MenuGem Springfield and The MenuGem Web Store
•
Introducing MenuGem Springfield!
•
We're Here for You
•
How to Earn Gems on MenuGem
•
Online Ordering in Chicago
•
Express Yourself
•
How to Set Up Online Ordering for Your Restaurant
•
Order from Baba Pita!
•
Beverly Hills, De-Mystified: Scarpetta
•
Tastes of Tokyo: Roku-Michi in Roppongi Hills
•
Post Up
•
Sushi Gen Stays Above the Cut
•
Rustic Italian Meets Hipster Chic at Reno Chicago
•
A Quick Bite at Firenze Osteria
•
Testarossa Winery is Serious About Its Soils
•
5 Years of Craft Los Angeles
•
Surf and Turf for Lunch at Wakasaya
•
Reforming Danishes at Amandine Patisserie
•
America's Playground
•
Soup Street
•
LA's Finest
•
City Sultan
•
Through the Fog
•
Osaka Soul
•
Pad Se Ew Showdown