What is MenuGem?
MenuGem® is an e-commerce platform for restaurants and small businesses.
FOR CUSTOMERS:
Order your favorite items from MenuGem.
Mine the Gem: Rate every item in your order.
Collect gems on your profile page. See a sample user profile
Move up in the rankings!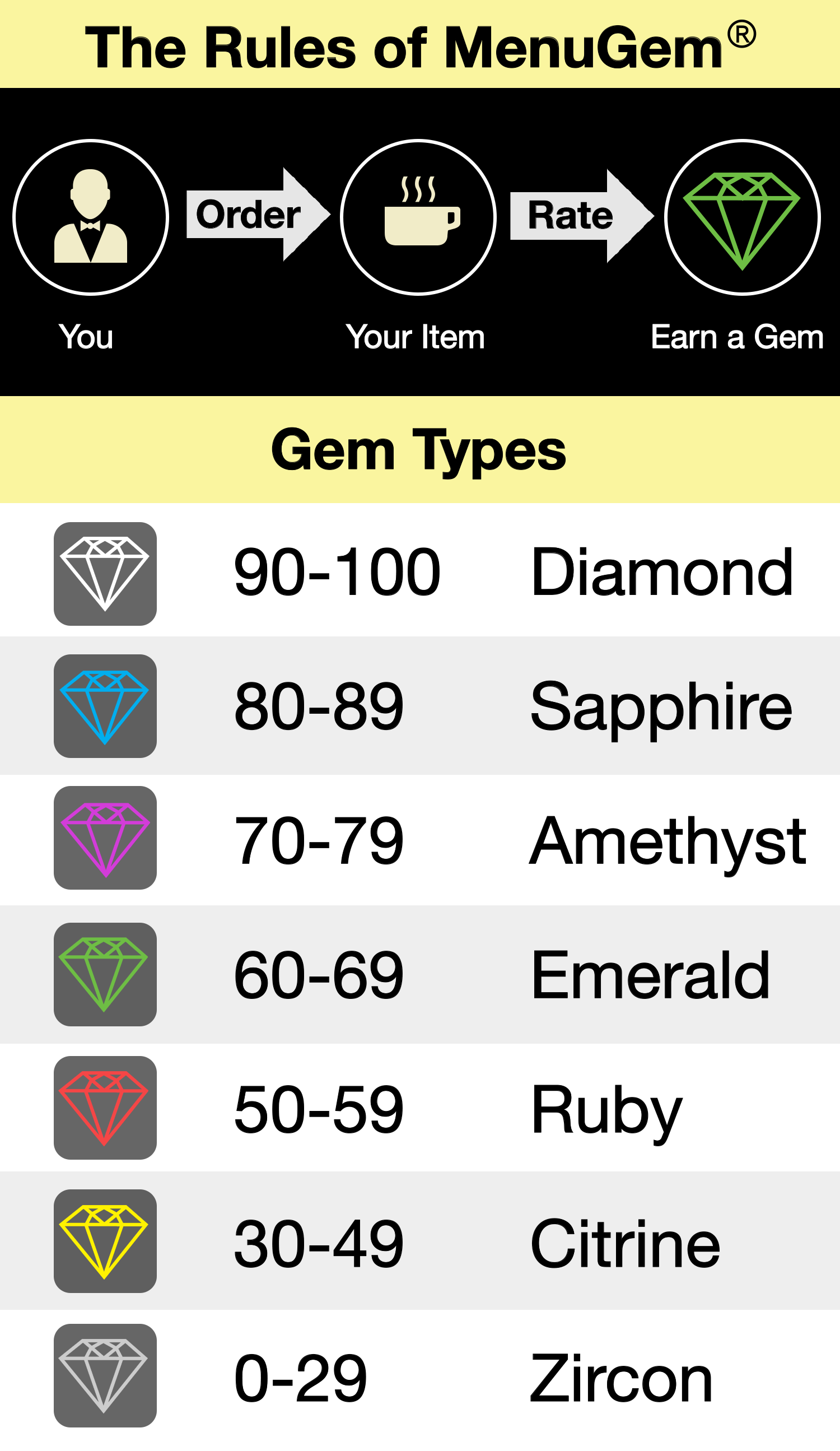 FOR BUSINESSES:
We offer two ways to sell on MenuGem.
Restaurant model:
Offer Pick-up and/or Delivery
You set the delivery charge and the delivery radius.
Shop model:
Sell physical and digital products.
Use weight classes for USPS and FedEx services.
5% shipping discount after the first item.
Don't let the opportunity pass you by. Register Now.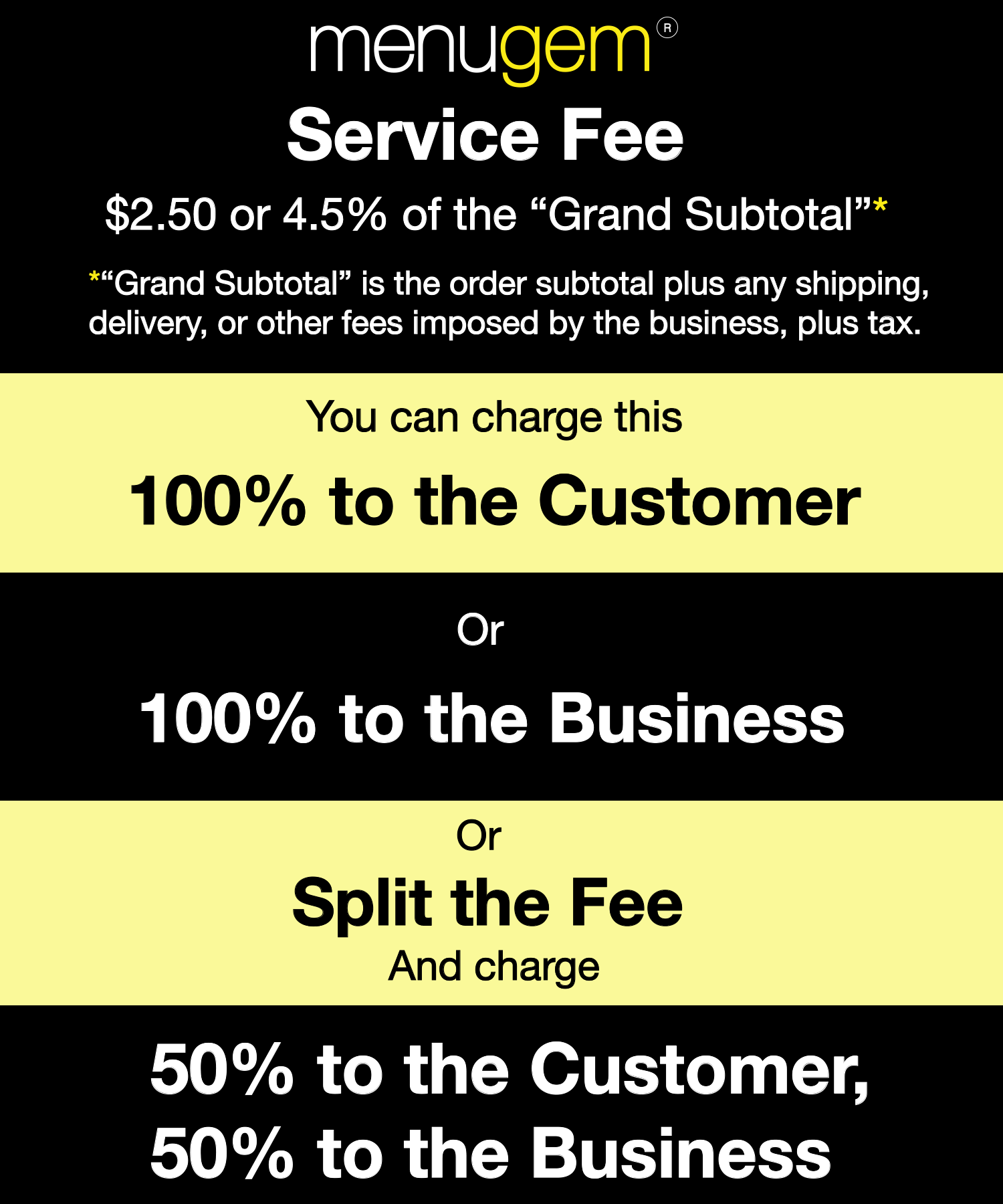 ---
Put MenuGem On Your Phone Home Screen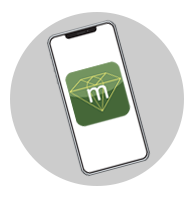 On iPhone and iPad
Open Safari
View www.menugem.com in Safari
On the top of the Safari window, tap the icon of the arrow coming out of the box:
Tap "Add to Home Screen"
Tap "Add"
On Android Phones and Tablets
Open Chrome
View www.menugem.com in Chrome
Tap the menu icon (three dots icon)
Tap "Add to Home Screen"