A Quick Bite at Firenze Osteria
Wednesday December 5, 2012 by Ryan Fernandez photos by Olivia Chen
North Hollywood Italian restaurant Firenze Osteria, owned and operated by Fabio Viviani from Bravo's Top Chef Season 5, is the namesake of Firenze, Italy, the Italian city where the restaurateur landed his first cooking job.
Fabio Viviani is a very hard working businessman - his website is frequently updated with current blog entries. He also publishes his own books, has a consulting company on the horizon, and is owner of Cafe Firenze a bit further North in Moorpark, CA.
Firenze Osteria consists of two big rooms, the front room with a bar and the "wine room" in the back. The decor was great — featuring beautiful Italian-themed paintings (and nice wallpaper!).
Word has it the place stays packed, and it definitely was on this particular night, with families mostly - parties of five or more as opposed to tables of just two. It definitely seemed like a crowd mostly sourced from the local North Hollywood area.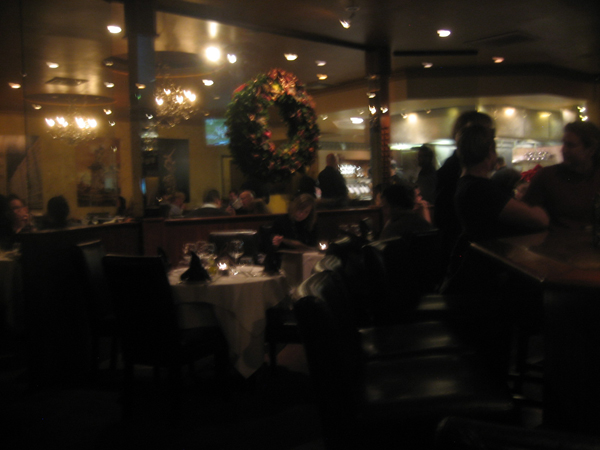 On to the food:
Crostini Di Pancetta - Grilled Pancetta and Burrata Crostino toasted bread, fresh imported Burrata, grilled pancetta and crispy sage, with brown butter.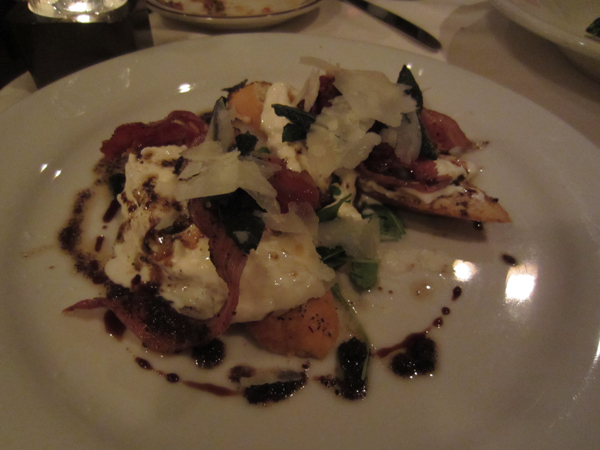 Trofle Con Anatra E Finocchio - Trofle Pasta with Duck sausage and fennel. Homemade Trofle pasta, duck sausage, cartelized fennel, and Parmesan cheese.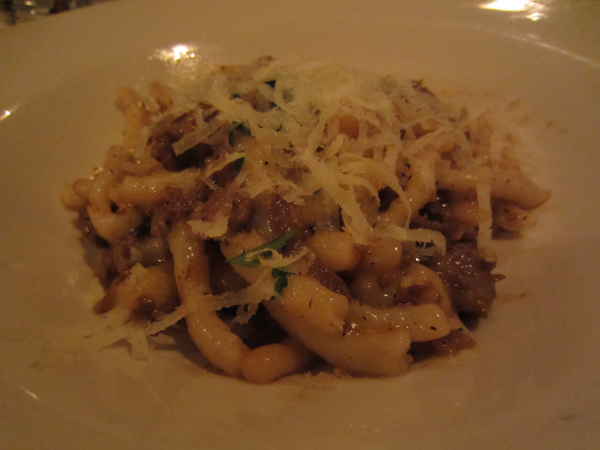 And flourless chocolate cake.
Add fast & attentive service into the mix and you'll agree Firenze Osteria is fully equipped to provide a fine Italian dining experience.
---
---
---
MenuGem Featured Stories
•
Hundreds of Items
•
More Cards, More Clothes
•
Cards and Clothes
•
Card Breaks on MenuGem
•
Jeans and Masks
•
The MenuGem Standard Mask - Discover What's Next S02E01
•
Shop with Confidence
•
What You Need
•
Rest Assured: Hand Sanitizer, Masks and More
•
MenuGem in Illinois Times and on WMAY
•
New Products on MenuGem Springfield and The MenuGem Web Store
•
Introducing MenuGem Springfield!
•
We're Here for You
•
How to Earn Gems on MenuGem
•
Online Ordering in Chicago
•
Express Yourself
•
How to Set Up Online Ordering for Your Restaurant
•
Order from Baba Pita!
•
Beverly Hills, De-Mystified: Scarpetta
•
Tastes of Tokyo: Roku-Michi in Roppongi Hills
•
Post Up
•
Sushi Gen Stays Above the Cut
•
Rustic Italian Meets Hipster Chic at Reno Chicago
•
A Quick Bite at Firenze Osteria
•
Testarossa Winery is Serious About Its Soils
•
5 Years of Craft Los Angeles
•
Surf and Turf for Lunch at Wakasaya
•
Reforming Danishes at Amandine Patisserie
•
America's Playground
•
Soup Street
•
LA's Finest
•
City Sultan
•
Through the Fog
•
Osaka Soul
•
Pad Se Ew Showdown