Soup Street
Saturday April 16, 2011 by Ryan Fernandez
A good bowl of soup is one that makes for an holistic experience, one where the importance of every ingredient comes into play. We sampled similar noodle dishes at two different Chinese restaurants to see what exactly set each apart.
As a sort of control group I felt I should choose the kind of restaurant that's just your average Chinese noodles type of place, so I wandered in to Liu Xiang Yuan Restaurant in San Gabriel, CA. This area has a high concentration of places like this.. the plaza where it is located houses five of them.
Liu Xiang Yuan Restaurant 704 W. Las Tunas Dr Ste 5 San Gabriel, CA 91776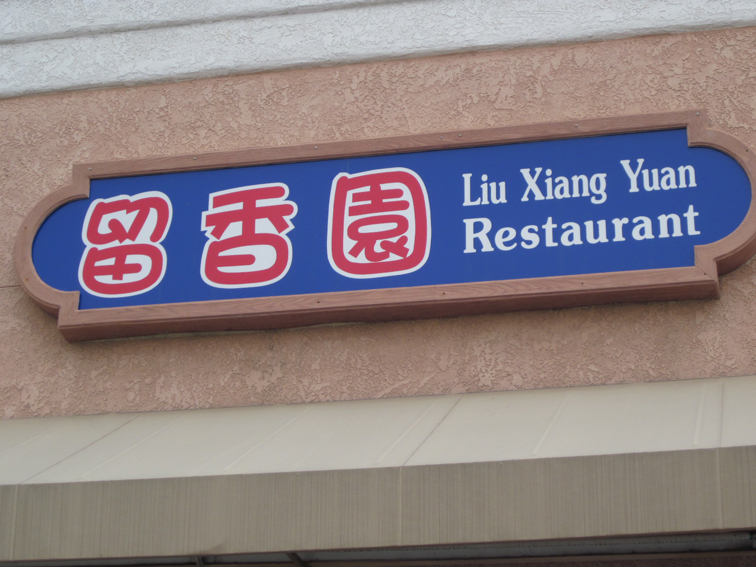 The Fried pork ribs with noodle soup was nothing special here, with some carrots and bok choy rounding out this average offering. No complaints, it was served piping hot, but it wasn't quite anything to remember.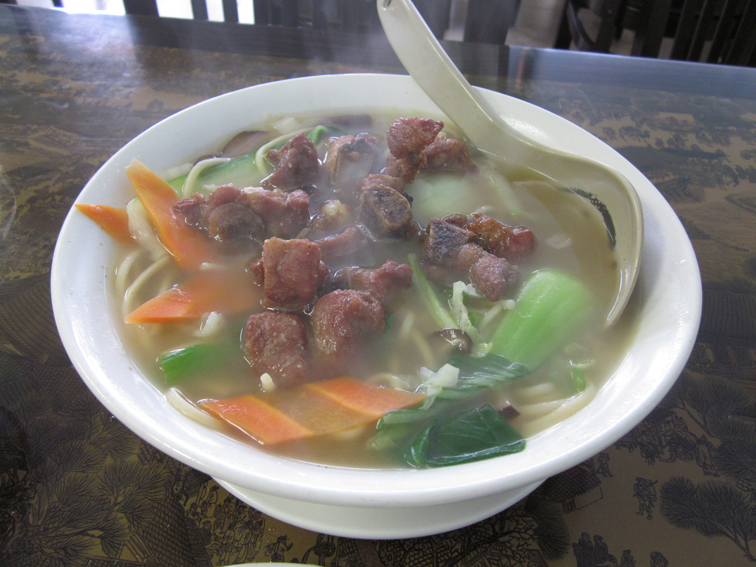 A look at a similar dish at Xi'an Famous Foods in New York's Chinatown, however, takes us completely to the other side of the pork noodle soup spectrum. A place once documented by Anthony Bourdain, Xi'an Famous Foods actually holds quite a reputation among New York foodies.
Xi'an Famous Foods 81 Saint Marks Place New York, NY 10003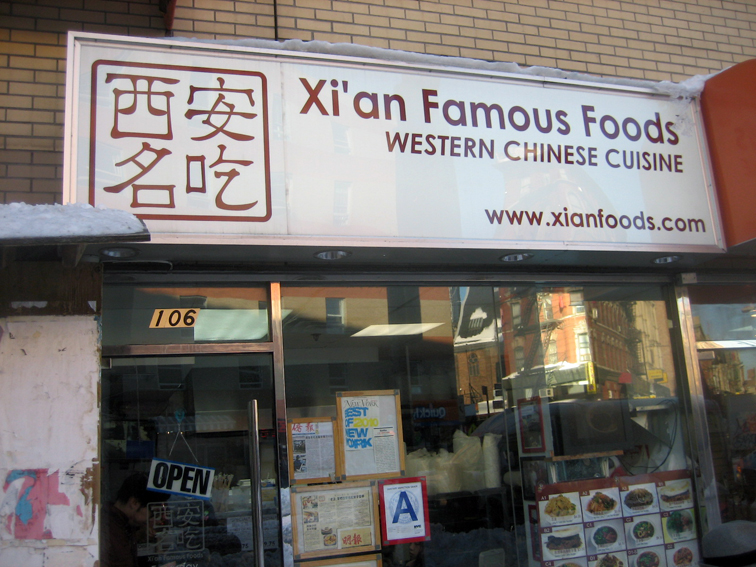 All the noodles here are handmade, but that's not the only thing that makes the pork noodles in soup here excellent.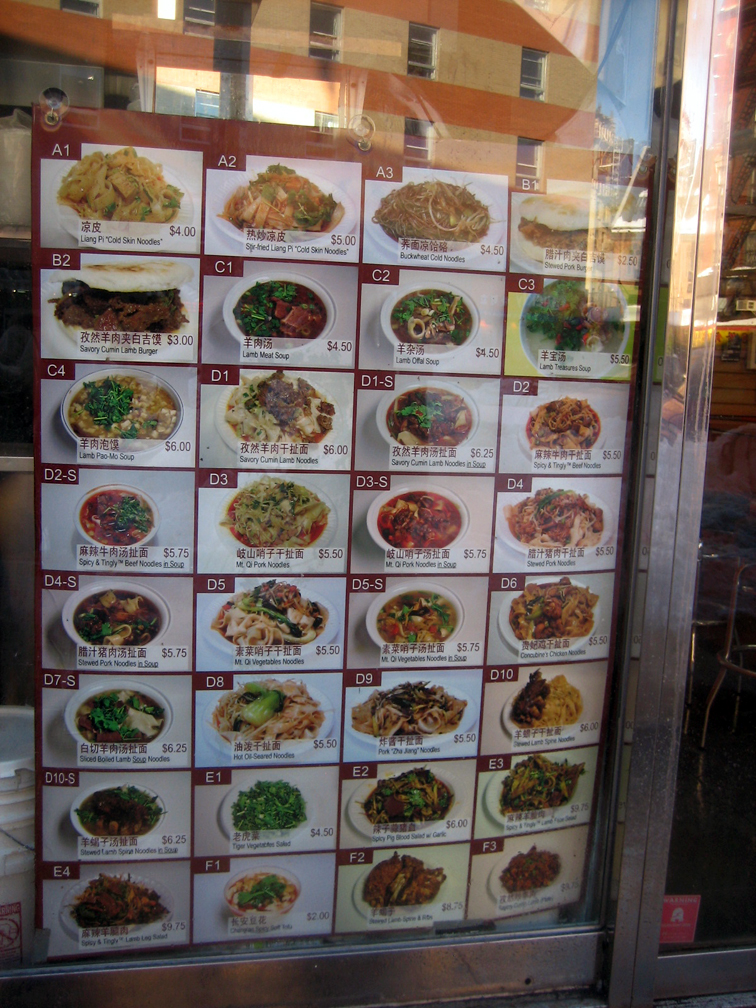 The tangy, colorful broth was quite the standout in this dish, and the green onions and garnish really put this bowl of soup over the top.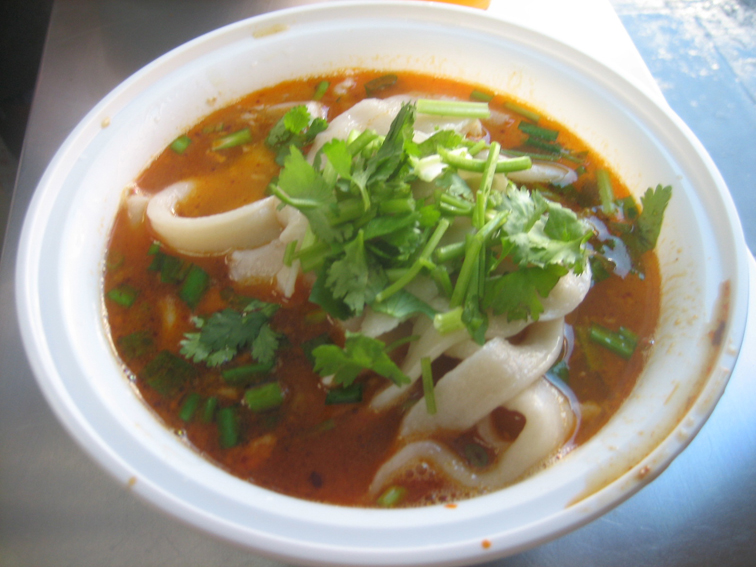 A great dish is not only the sum of its ingredients but the harmony amongst them as well. Liu Xiang Yuan and Xi'an Famous Foods may have both been serving pork noodle soup for quite some length of time, but it is obvious that one of them takes great care in trying to get the mixture of ingredients just right. It's really more than just one aspect of the dish that makes it whole.
---
---
---
MenuGem Featured Stories
•
Hundreds of Items
•
More Cards, More Clothes
•
Cards and Clothes
•
Card Breaks on MenuGem
•
Jeans and Masks
•
The MenuGem Standard Mask - Discover What's Next S02E01
•
Shop with Confidence
•
What You Need
•
Rest Assured: Hand Sanitizer, Masks and More
•
MenuGem in Illinois Times and on WMAY
•
New Products on MenuGem Springfield and The MenuGem Web Store
•
Introducing MenuGem Springfield!
•
We're Here for You
•
How to Earn Gems on MenuGem
•
Online Ordering in Chicago
•
Express Yourself
•
How to Set Up Online Ordering for Your Restaurant
•
Order from Baba Pita!
•
Beverly Hills, De-Mystified: Scarpetta
•
Tastes of Tokyo: Roku-Michi in Roppongi Hills
•
Post Up
•
Sushi Gen Stays Above the Cut
•
Rustic Italian Meets Hipster Chic at Reno Chicago
•
A Quick Bite at Firenze Osteria
•
Testarossa Winery is Serious About Its Soils
•
5 Years of Craft Los Angeles
•
Surf and Turf for Lunch at Wakasaya
•
Reforming Danishes at Amandine Patisserie
•
America's Playground
•
Soup Street
•
LA's Finest
•
City Sultan
•
Through the Fog
•
Osaka Soul
•
Pad Se Ew Showdown