LA's Finest
Sunday December 5, 2010 by Ryan Fernandez
Grub is situated on the cozy corner of Seward Street and Barton Ave, in a residential section of Hollywood that is just far enough from the hubbub to offer a peaceful dining experience yet close enough to attract an eclectic crowd.
Grub 911 Seward St Los Angeles, CA - (323) 461-3663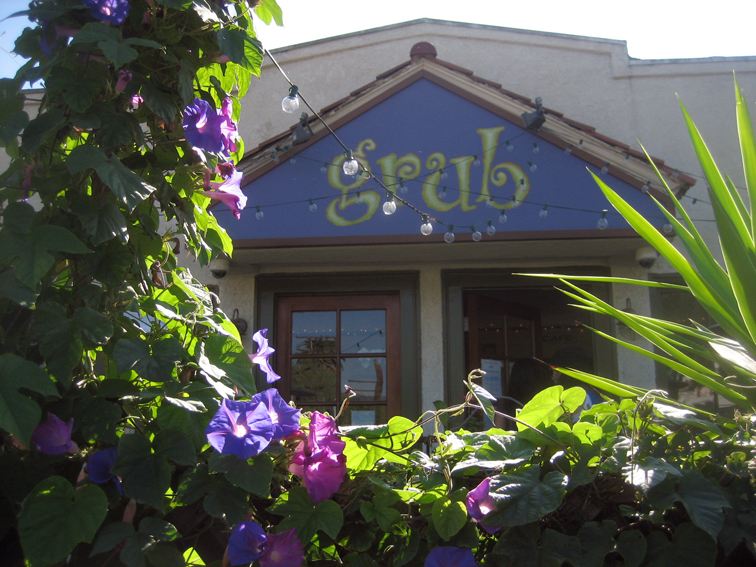 Breakfast and brunch is their specialty here, and the experience definitely has a homey feel. It begins with the restaurant's interior, sporting wood floors, tables and chairs, and big windows that let in a lot of natural light.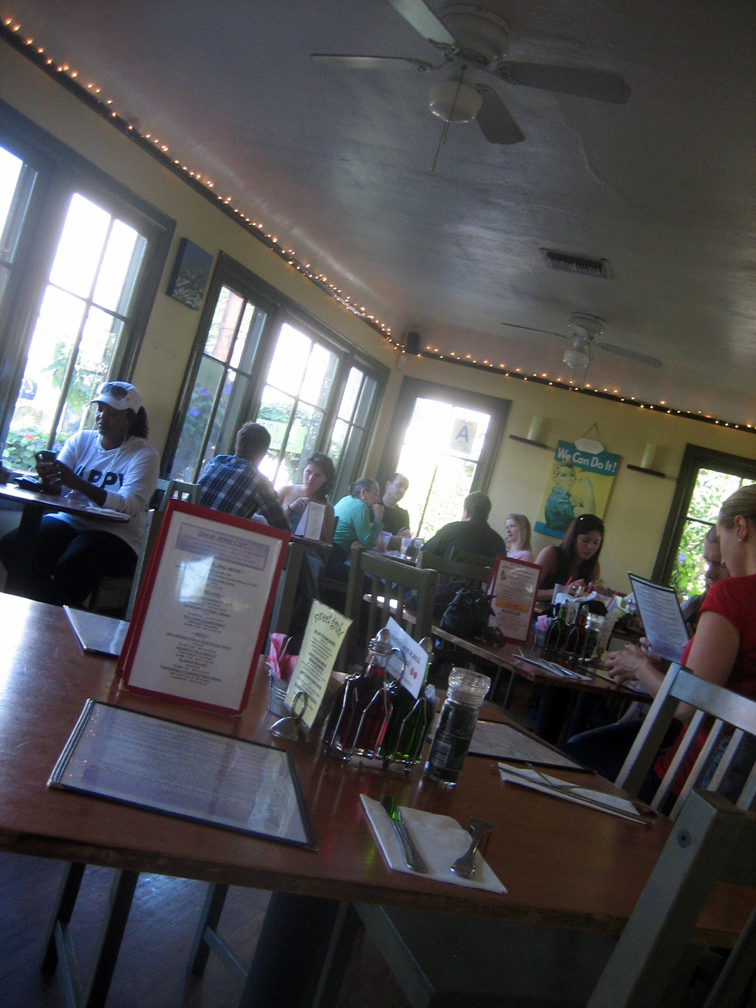 The breakfast offerings here are among the finest I've ever had in the Los Angeles area. For a hearty and flavorful start to the day, I recommend their signature Mix-Ups such as this, the Number 2, with corn, tomatoes, basil and pepperjack cheese.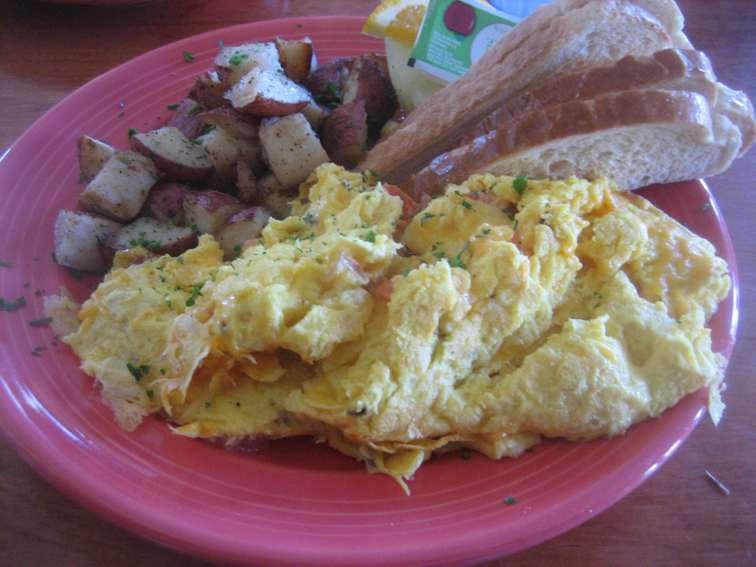 Another must-try item on their menu is their Crack Bacon, which packs flavors one might be more used to finding in Indian food. I can only describe it as a sort of sweet, curry bacon. It's a very original and pleasing rendition.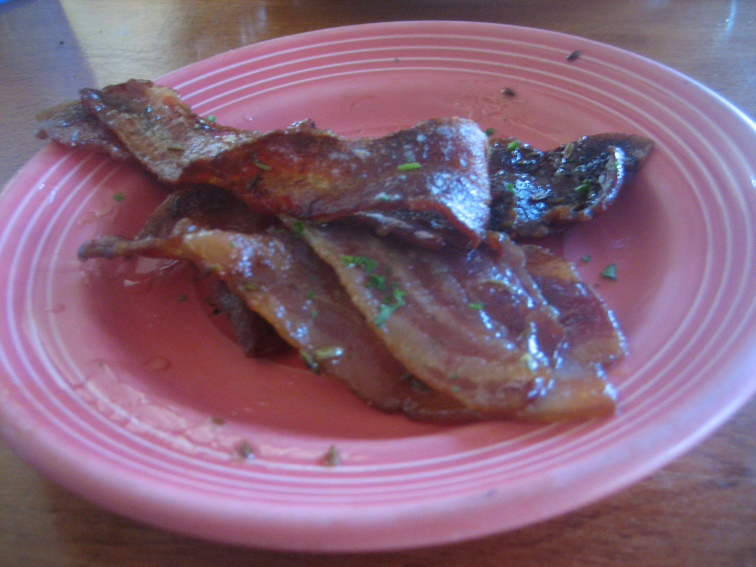 Grub is owned by Betty Fraser (@ChefBettyFraser) from Top Chef Season 2. Both her food and her establishment are filled with good vibes, and her knack for breakfast is unmatched. Grub has also recently started serving dinner, and minus the sunlight I can only imagine that the evening dining experience here is just as welcoming.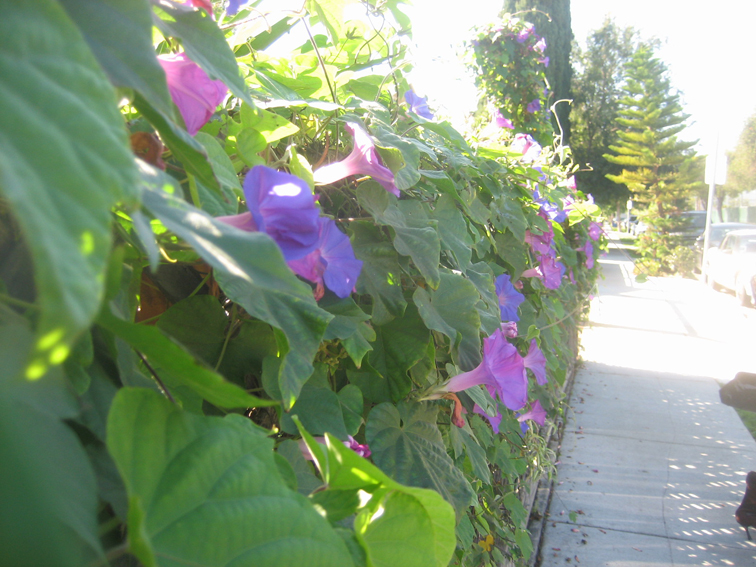 ---
---
---
MenuGem Featured Stories
•
Hundreds of Items
•
More Cards, More Clothes
•
Cards and Clothes
•
Card Breaks on MenuGem
•
Jeans and Masks
•
The MenuGem Standard Mask - Discover What's Next S02E01
•
Shop with Confidence
•
What You Need
•
Rest Assured: Hand Sanitizer, Masks and More
•
MenuGem in Illinois Times and on WMAY
•
New Products on MenuGem Springfield and The MenuGem Web Store
•
Introducing MenuGem Springfield!
•
We're Here for You
•
How to Earn Gems on MenuGem
•
Online Ordering in Chicago
•
Express Yourself
•
How to Set Up Online Ordering for Your Restaurant
•
Order from Baba Pita!
•
Beverly Hills, De-Mystified: Scarpetta
•
Tastes of Tokyo: Roku-Michi in Roppongi Hills
•
Post Up
•
Sushi Gen Stays Above the Cut
•
Rustic Italian Meets Hipster Chic at Reno Chicago
•
A Quick Bite at Firenze Osteria
•
Testarossa Winery is Serious About Its Soils
•
5 Years of Craft Los Angeles
•
Surf and Turf for Lunch at Wakasaya
•
Reforming Danishes at Amandine Patisserie
•
America's Playground
•
Soup Street
•
LA's Finest
•
City Sultan
•
Through the Fog
•
Osaka Soul
•
Pad Se Ew Showdown