Reforming Danishes at Amandine Patisserie
Saturday March 17, 2012 by Tsz Chan
I've had less than a stellar relationship with danishes. They say first impressions are everything and my first run-in with a danish was in elementary school during the annual standardized testing (ugh). Fortunately, I've seen the light at Amandine Pastisserie.
To make testing more bearable for the class, our teacher served us a paper cup of Sunny D and a plastic packaged danish. It was greasy, smushed and filled with an overly sweet goo (supposed to be apple pie filling). No bueno.
I avoided the danish like the plague afterwards—and baked goods in bags in general too. It wasn't till a random brunch recently at Amandine Patisserie that shattered my ongoing perception of how revolting danishes are.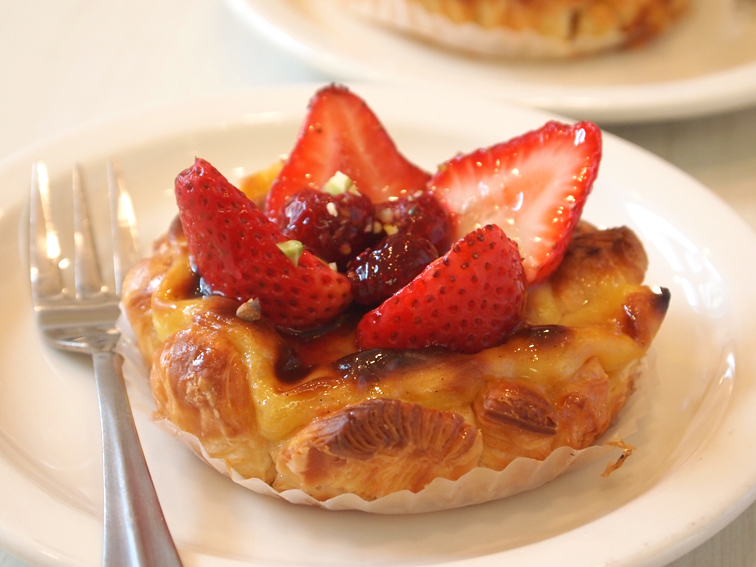 Made with care, these specimens looks more like mini fruit tarts showcasing glistening fresh fruit. Their strawberry one comes on a bed of flaky puff-pastry foundation, buleed vanilla cream (with specks of vanilla beans so you know it's the real deal), and topped with sweet strawberries and a smattering of crushed pistachio. You won't find any goo here.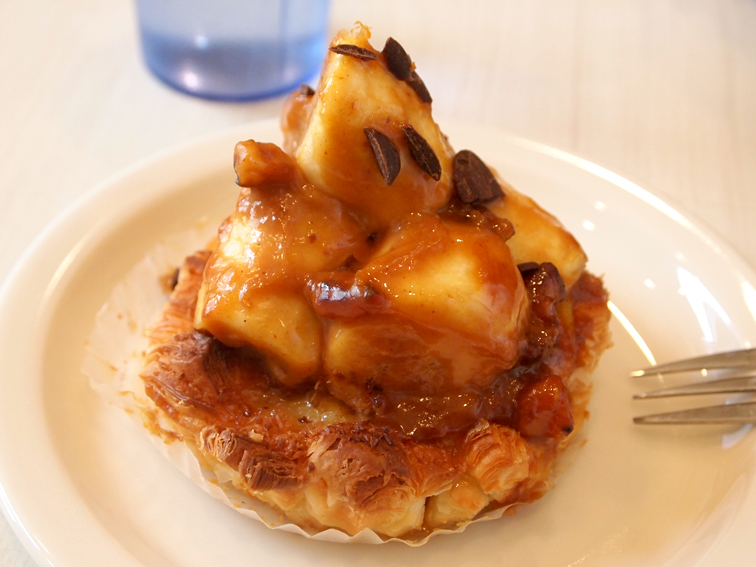 The banana one features the same pastry base, but instead of vanilla cream, it has a rich spread of caramel, a mountain of bananas and crumbled semi-sweet chocolate.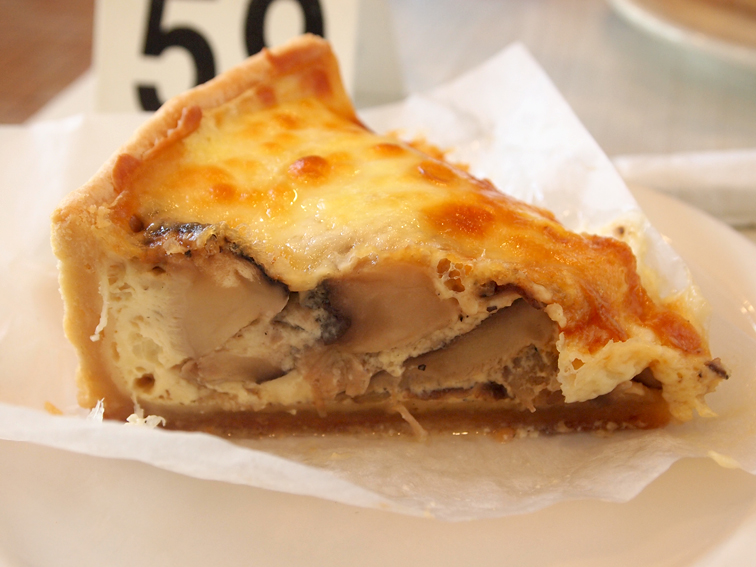 Those alone will transform your brunch into a celebration. But, if you're like me with a savory tooth, getting a slice of their daily quiche would be a good way to satisfy your craving. The day that I visited, they had a wild mushroom quiche and it was simply divine. A myriad of wild mushrooms are sauteed and stuffed into a light eggy base and topped with melted cheese. It's more comforting (and tasty) than a warm blanket.
So, if you're anti-danish like I used to be, I highly urge you to pay Amandine Patisserie a visit. You'll be cured in no time!
Amandine Patisserie 12225 Wilshire Blvd Los Angeles, CA 90025 Phone: (310) 979-3211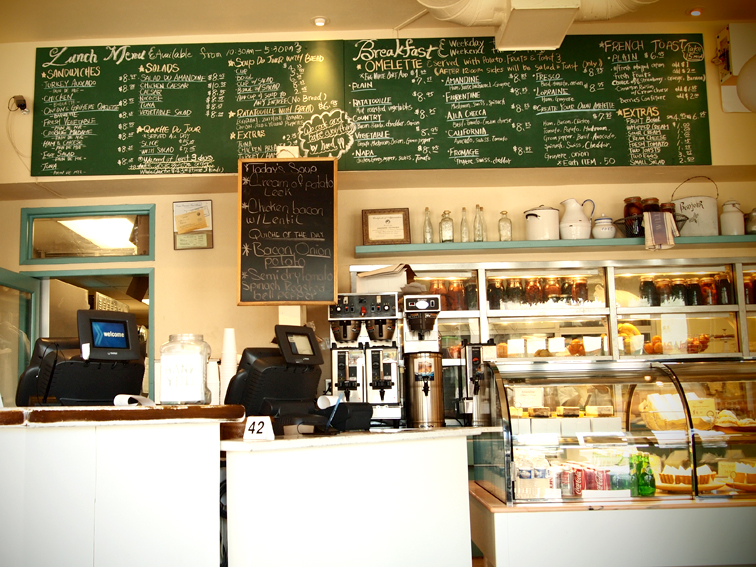 [Images by Tsz Chan]
Check out Tsz at http://www.gastrophoria.com/
---
---
---
MenuGem Featured Stories
•
Hundreds of Items
•
More Cards, More Clothes
•
Cards and Clothes
•
Card Breaks on MenuGem
•
Jeans and Masks
•
The MenuGem Standard Mask - Discover What's Next S02E01
•
Shop with Confidence
•
What You Need
•
Rest Assured: Hand Sanitizer, Masks and More
•
MenuGem in Illinois Times and on WMAY
•
New Products on MenuGem Springfield and The MenuGem Web Store
•
Introducing MenuGem Springfield!
•
We're Here for You
•
How to Earn Gems on MenuGem
•
Online Ordering in Chicago
•
Express Yourself
•
How to Set Up Online Ordering for Your Restaurant
•
Order from Baba Pita!
•
Beverly Hills, De-Mystified: Scarpetta
•
Tastes of Tokyo: Roku-Michi in Roppongi Hills
•
Post Up
•
Sushi Gen Stays Above the Cut
•
Rustic Italian Meets Hipster Chic at Reno Chicago
•
A Quick Bite at Firenze Osteria
•
Testarossa Winery is Serious About Its Soils
•
5 Years of Craft Los Angeles
•
Surf and Turf for Lunch at Wakasaya
•
Reforming Danishes at Amandine Patisserie
•
America's Playground
•
Soup Street
•
LA's Finest
•
City Sultan
•
Through the Fog
•
Osaka Soul
•
Pad Se Ew Showdown