City Sultan
Monday August 2, 2010 by Ryan Fernandez
For a quick bite out in Chicago, there are a lot of options. It's the city of the Polish and the Italian Beef. The gyros are great. The pizza is legendary. 24-hour diners, cafes and eateries abound. Yet, in the hip Wicker Park neighborhood on Chicago's near Northwest side, Sultan's Market stands as a friendly alternative to all the rest.
Sultan's Market 2057 W. North Ave. Chicago, IL - (773) 235-3072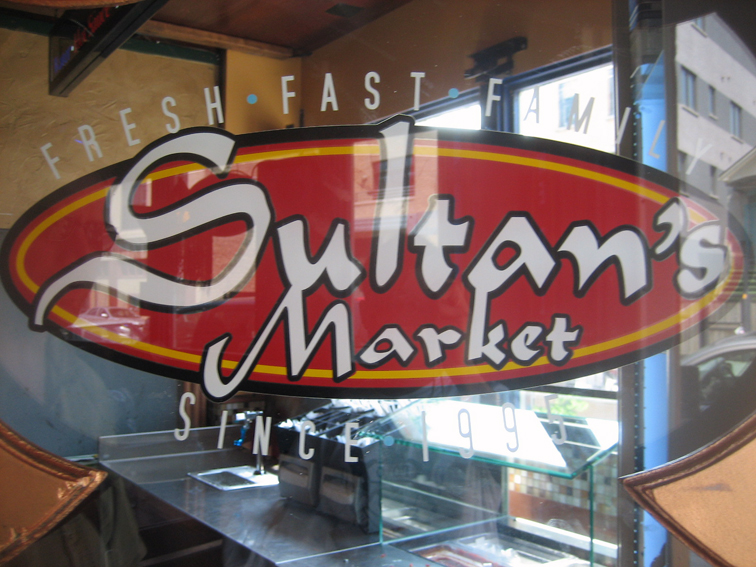 There is a second Sultan's Market branch located about two miles East of here in the svelte Lincoln Park area, but this is the original location of Sultan's, and it's been open for fifteen years. In that time, college kids, the local artist crowd, and the weekend bar crowds have all gravitated to this oasis of Middle Eastern flavor. It is declared by some to serve the best falafel sandwich in the city. Even world-renown hip hop artist Lupe Fiasco was once rumored to be a three-times-a-week patron.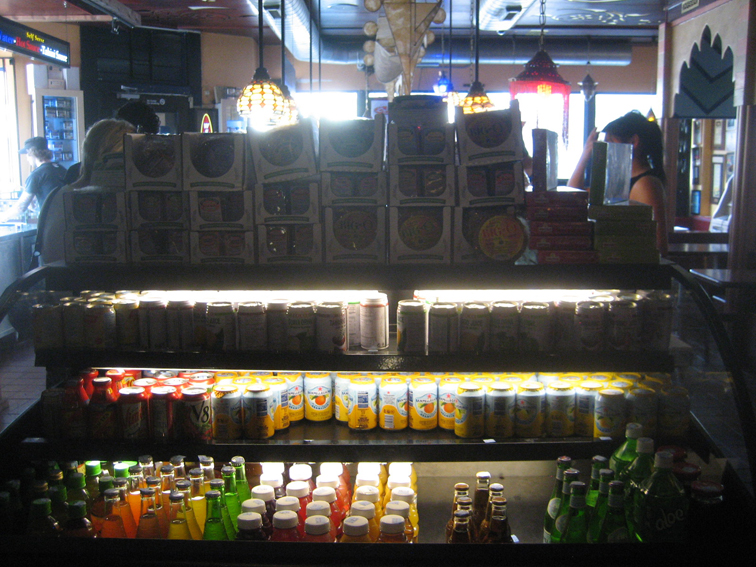 I stopped by to try the chicken shawerma plate, consisting of grilled chicken, red peppers and onion served over lentils and rice, with Jerusalem salad and hummus on the side. Two slices of pita bread are provided to house the components of the plate, but I'd like to point out that the chicken shawerma can also be ordered as a sandwich, which is served pre-wrapped in the pita and ready to eat.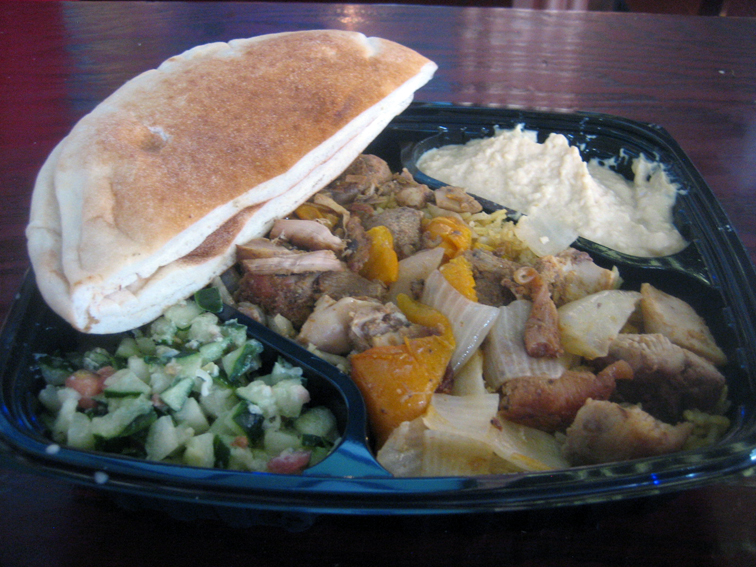 I have found that, when left with the duty of stuffing my own pita bread, I always do a lousy job of rationing the portions, and end up with too little or too much left on the plate. Perhaps I should have gone with the sandwich version of the shawerma.
Each component on the dish was great, but I did feel that the chicken was a bit moist for my liking. I have ordered the chicken shawerma in the past and I remember the chicken being more dry, which I prefer.
Nonetheless, you can't really go wrong when choosing amoungst Sultan's many offerings - they also sell baklava, spinach pies, and a plethora of other unique treats. The dining area is very charming with some lovely ornamental designs on the ceiling.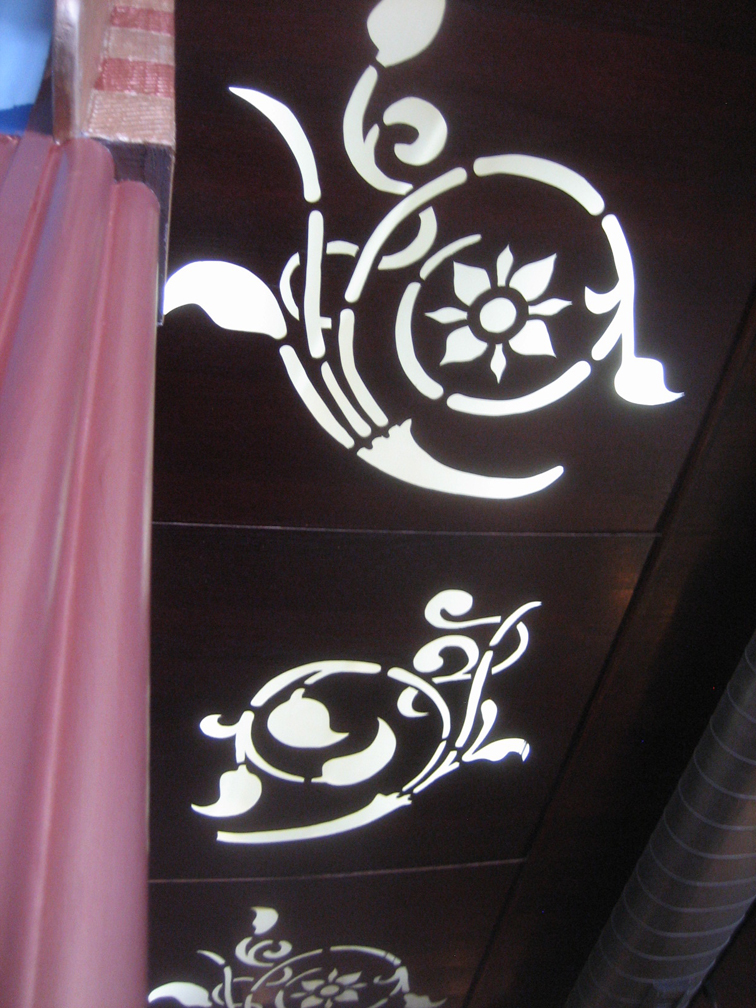 Dine at Sultan's Market to get a healthy glimpse of life in an artsy Chicago neighborhood.
---
---
---
MenuGem Featured Stories
•
Hundreds of Items
•
More Cards, More Clothes
•
Cards and Clothes
•
Card Breaks on MenuGem
•
Jeans and Masks
•
The MenuGem Standard Mask - Discover What's Next S02E01
•
Shop with Confidence
•
What You Need
•
Rest Assured: Hand Sanitizer, Masks and More
•
MenuGem in Illinois Times and on WMAY
•
New Products on MenuGem Springfield and The MenuGem Web Store
•
Introducing MenuGem Springfield!
•
We're Here for You
•
How to Earn Gems on MenuGem
•
Online Ordering in Chicago
•
Express Yourself
•
How to Set Up Online Ordering for Your Restaurant
•
Order from Baba Pita!
•
Beverly Hills, De-Mystified: Scarpetta
•
Tastes of Tokyo: Roku-Michi in Roppongi Hills
•
Post Up
•
Sushi Gen Stays Above the Cut
•
Rustic Italian Meets Hipster Chic at Reno Chicago
•
A Quick Bite at Firenze Osteria
•
Testarossa Winery is Serious About Its Soils
•
5 Years of Craft Los Angeles
•
Surf and Turf for Lunch at Wakasaya
•
Reforming Danishes at Amandine Patisserie
•
America's Playground
•
Soup Street
•
LA's Finest
•
City Sultan
•
Through the Fog
•
Osaka Soul
•
Pad Se Ew Showdown