America's Playground
Sunday July 24, 2011 by Ryan Fernandez
Buffets, food on-the-go, and first-class dining establishments abound along the Las Vegas Strip. Balancing the snazzy with the sensible is all part of the fun.
We ate at a bunch of restaurants in casinos. That's not meant to make the experience sound cheap or anything — everything here is in a casino, of course.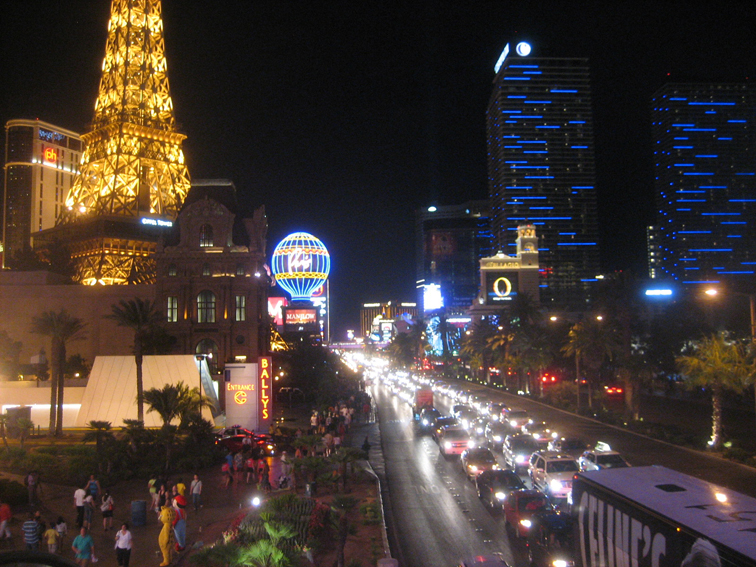 Our buffet experiences consisted of the Spice Market Buffet, in Planet Hollywood Resort and Casino and Le Village Buffet in Paris Las Vegas.
Spice Market Buffet - 3667 Las Vegas Boulevard South, Las Vegas, NV 89109 - (702) 785-9005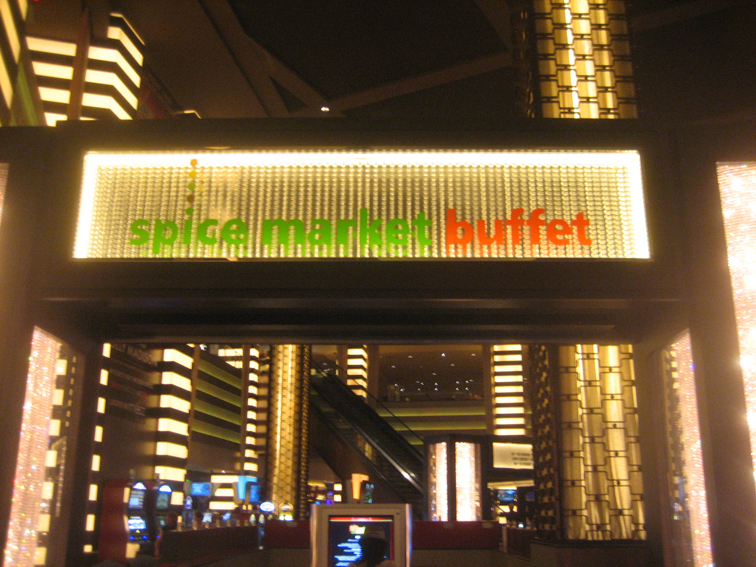 The Spice Market Buffet in Planet Hollywood has a busy but friendly atmosphere, plenty of seating, great food, and great dessert. With most of the buffets on The Strip being about the same price, it would be difficult to find a better deal. They sport a wide selection of food — Mediterranean, Mexican, Asian, American, soup and salad, seafood, crab legs, etc.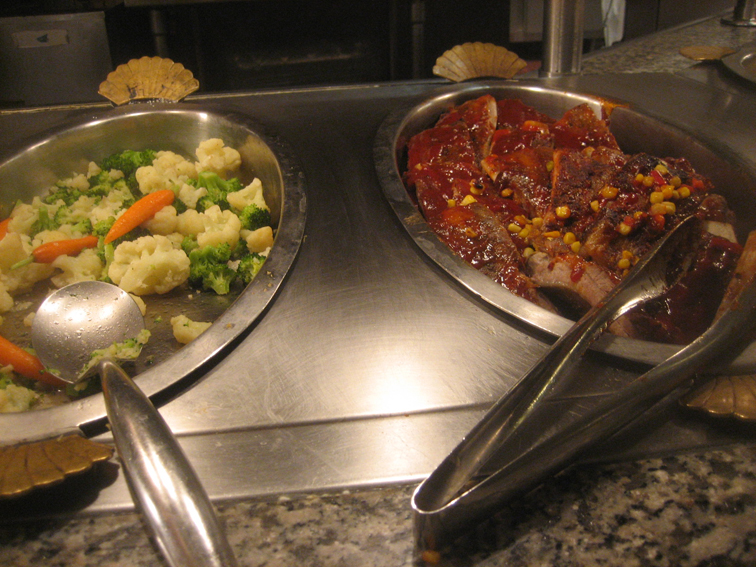 These ribs were the best item there.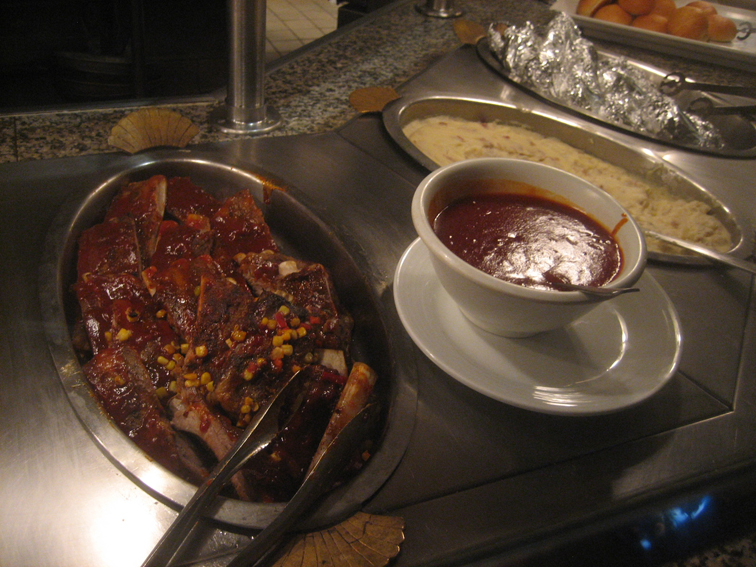 As great as Spice Market was, there was one buzzkill — I asked for water and never got it. I understand it is not a table service environment but I saw someone at another table ask for the same and also got nothing. So, as for service, we're going to have to mark that one down as a weakness.
Le Village Buffet inside of Paris, like the city of Paris itself, is quite cramped. The seating is kind of sectioned off into separate rooms. Put simply, the seating area is kind of small, and weird.
Le Village Buffet 3655 Las Vegas Blvd S Las Vegas, NV 89109 - 702-946-7000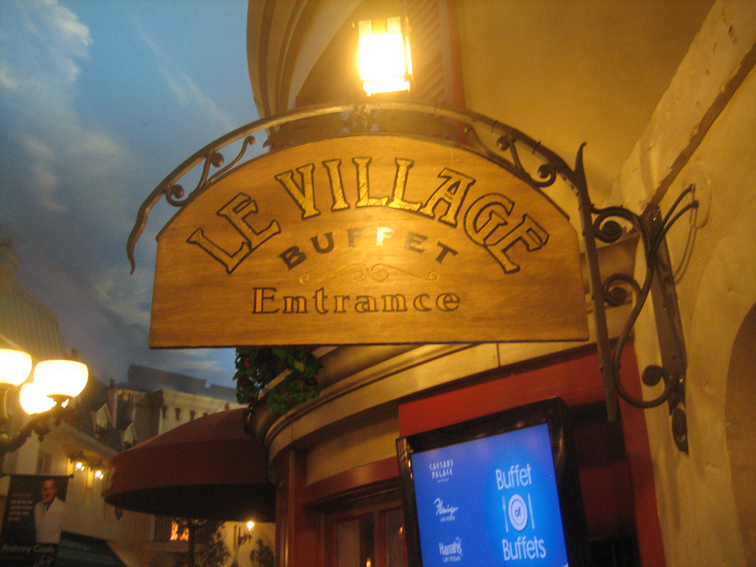 Our visit was during breakfast time. Their fresh-made crepes certainly looked good but I had to pass them up because of the long line. There were some mini waffles that I tried instead, which were great.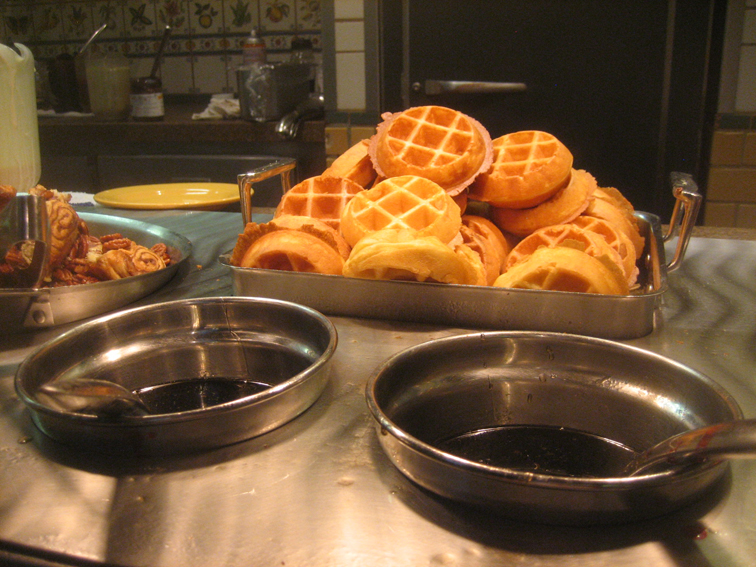 Other than their breakfast offerings, none of the other food looked that interesting. On to the next..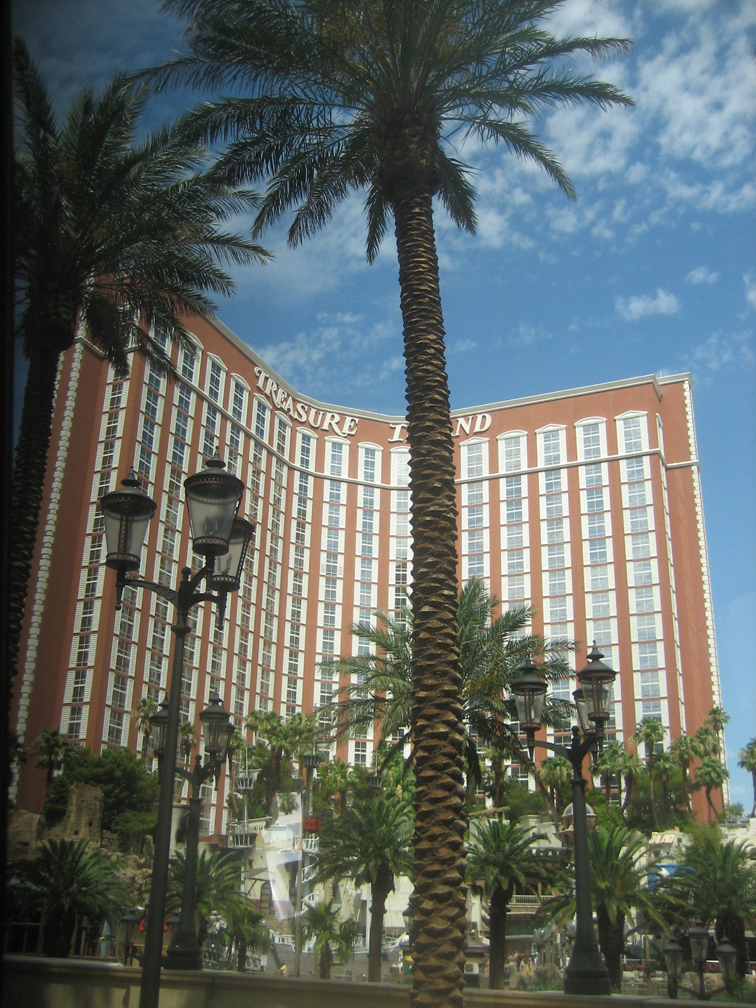 If you ever stay at Treasure Island, the cheapest meal at the hotel is the hot dog combo at Canter's Deli, at 7 bucks. That was the only thing I had at Canter's but from what I could tell it seemed to be fairly true to its LA roots.
Canter's Deli - 3300 Las Vegas Blvd S, Las Vegas, NV 89109 - 800-288-7206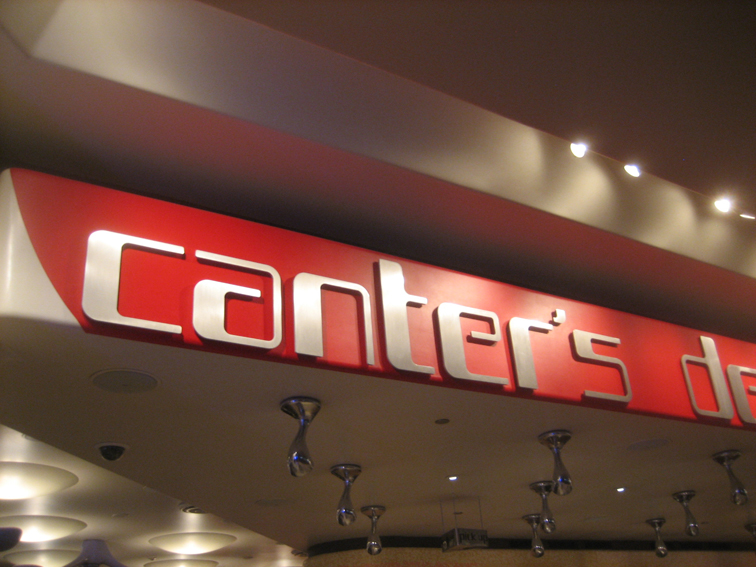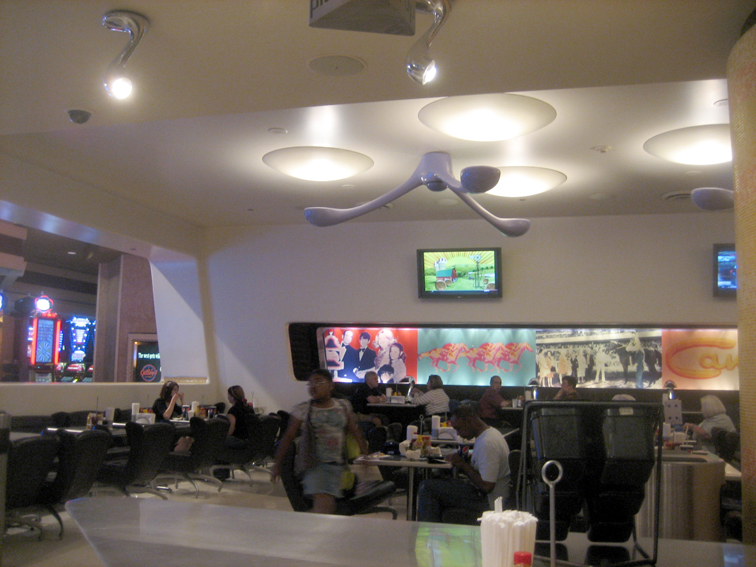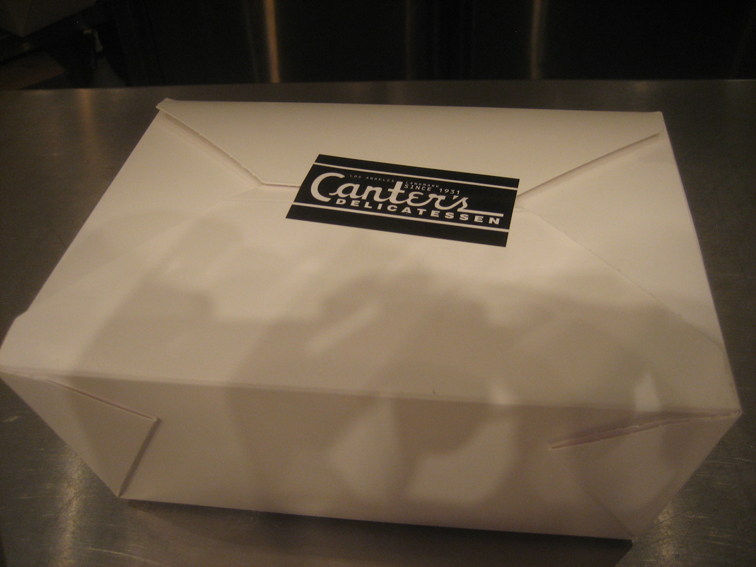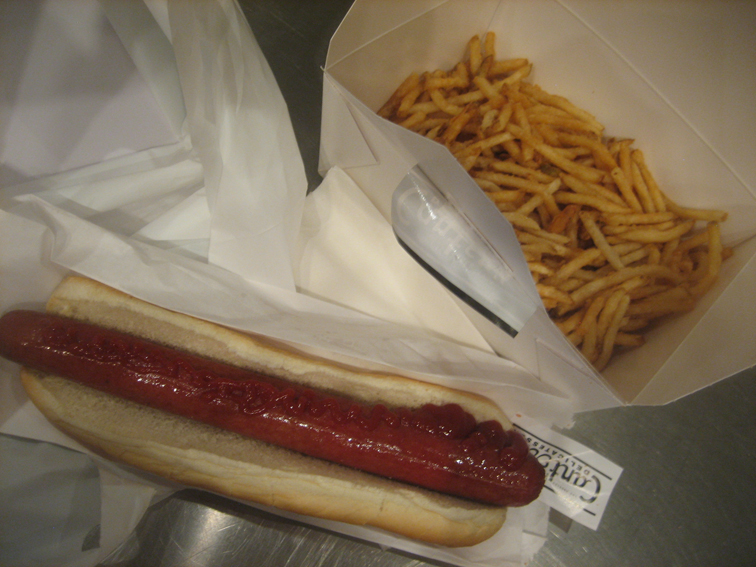 Of course we had to sample some haute cuisine as well. Fiamma Trattoria & Bar is located below the MGM Grand. Here we have traditional Italian cuisine in a place with very slick decor, cool lighting, a dark and classy vibe, and prompt service.
Fiamma Trattoria & Bar - 3799 Las Vegas Blvd S, Las Vegas, NV 89109 - (702) 891-7600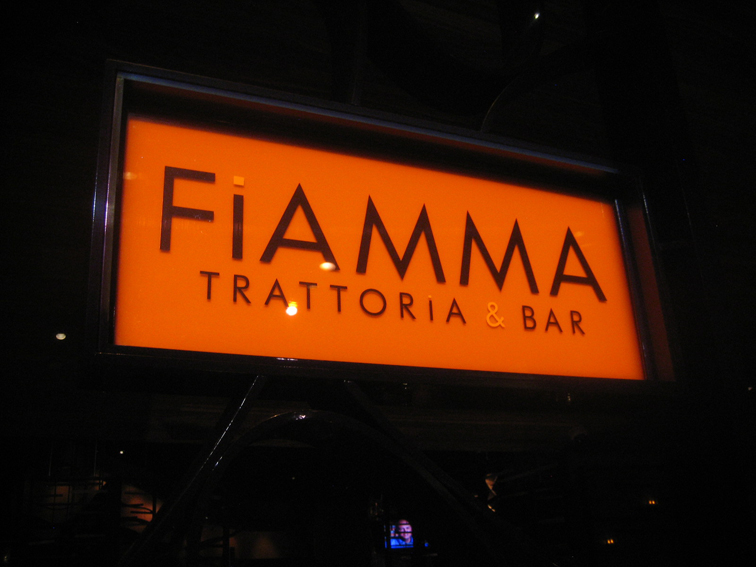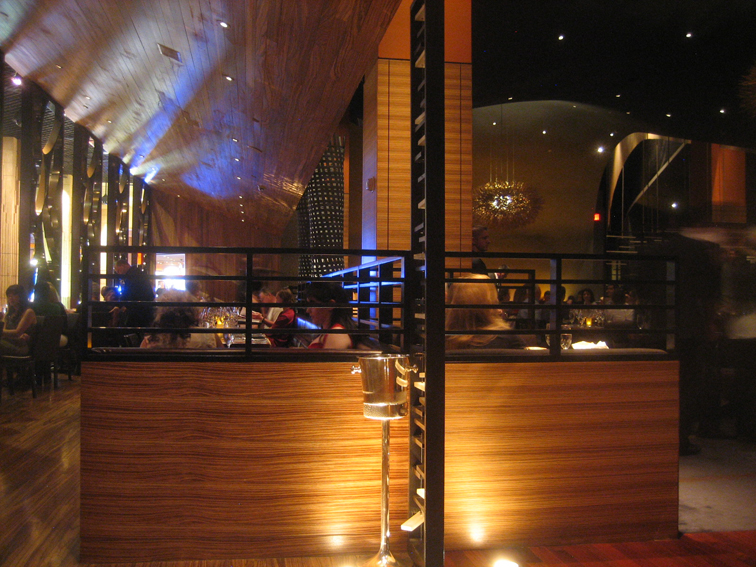 Here we sampled two dishes, the raviolini and the cannelloni.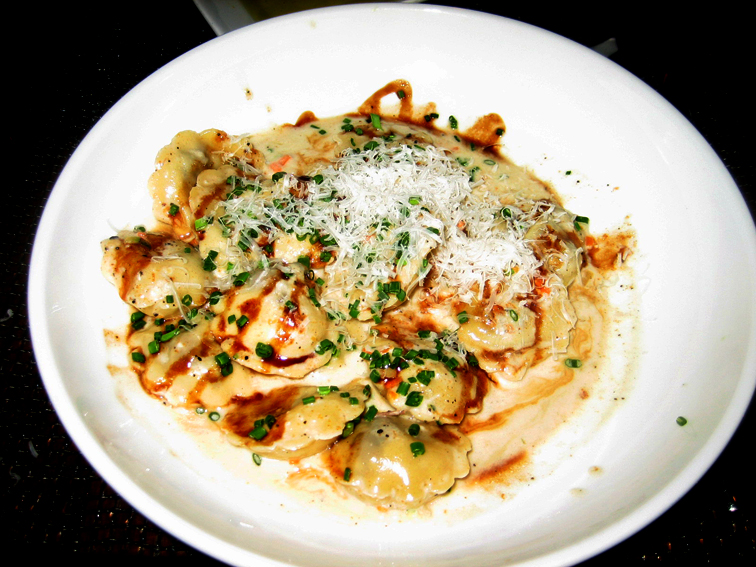 The short rib raviolini with black truffle crema barbera wine reduction was simply delicious. It was the best thing I ate all trip. Filled with tender morsels of short rib, creamy sauce on the inside with dark sauce, green onion and cheese on the outside, the blend of textures and tastes was phenomenal.
The cannelloni on the other hand looked and tasted like a microwave meal.
Nonethelesss, we see that there are a multitude of restaurants along The Las Vegas Strip that are sure to please people on all levels of the eater spectrum. Even on a budget, a satisfying experience is not difficult to find. Just be ready to eat heavy.
---
---
---
MenuGem Featured Stories
•
Hundreds of Items
•
More Cards, More Clothes
•
Cards and Clothes
•
Card Breaks on MenuGem
•
Jeans and Masks
•
The MenuGem Standard Mask - Discover What's Next S02E01
•
Shop with Confidence
•
What You Need
•
Rest Assured: Hand Sanitizer, Masks and More
•
MenuGem in Illinois Times and on WMAY
•
New Products on MenuGem Springfield and The MenuGem Web Store
•
Introducing MenuGem Springfield!
•
We're Here for You
•
How to Earn Gems on MenuGem
•
Online Ordering in Chicago
•
Express Yourself
•
How to Set Up Online Ordering for Your Restaurant
•
Order from Baba Pita!
•
Beverly Hills, De-Mystified: Scarpetta
•
Tastes of Tokyo: Roku-Michi in Roppongi Hills
•
Post Up
•
Sushi Gen Stays Above the Cut
•
Rustic Italian Meets Hipster Chic at Reno Chicago
•
A Quick Bite at Firenze Osteria
•
Testarossa Winery is Serious About Its Soils
•
5 Years of Craft Los Angeles
•
Surf and Turf for Lunch at Wakasaya
•
Reforming Danishes at Amandine Patisserie
•
America's Playground
•
Soup Street
•
LA's Finest
•
City Sultan
•
Through the Fog
•
Osaka Soul
•
Pad Se Ew Showdown