How to Earn Gems on MenuGem
Sunday February 2, 2020 by Ryan Fernandez
Watch "How to Earn Gems on MenuGem - Discover What's Next S01.E05" on YouTube: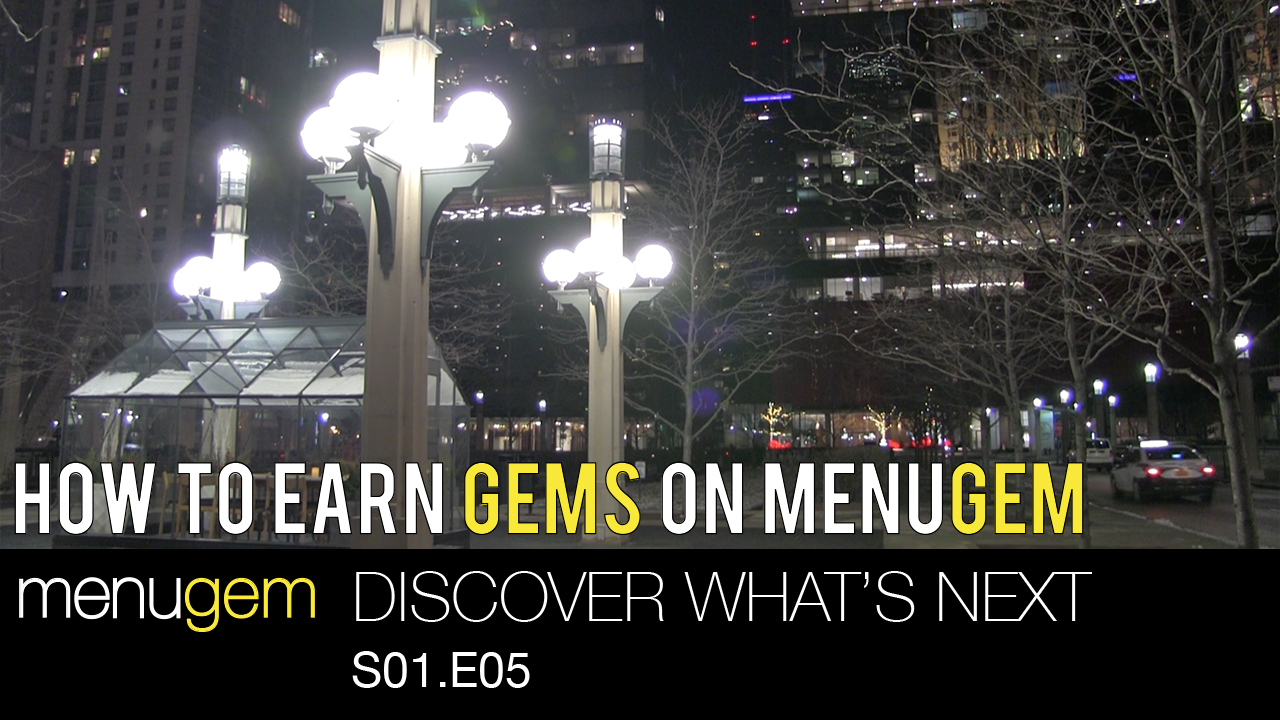 Earn these beautiful gems for your MenuGem profile page!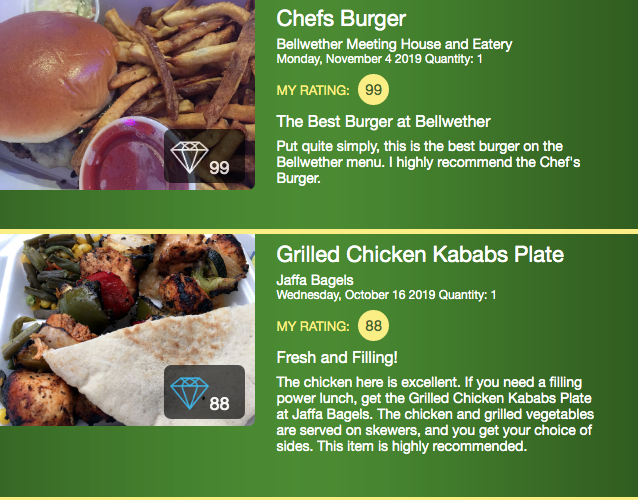 Post photos of your order and tell the world about your experience.
I'm Ryan Fernandez, MenuGem's founder and CEO, here to tell you everything you need to know about earning Gems on MenuGem.
So get your appetite ready, sign up for a MenuGem account, and let's go check it out.
You can earn a Gem on MenuGem in 2 simple steps
Place an Order on MenuGem
Leave a Rating
After you've ordered your food, you'll get a chance to rate each item in your order. You can do this from your desktop, phone or tablet. Just log in to MenuGem and go to My Account.
Simply leave a rating from 1-100, and share your thoughts on the item.
Ratings are averaged. Items earn a gem level based on their rating. These gems are displayed on your user profile page. Your profile also shows your member number and member rank.
By doing this, MenuGem creates an ecosystem where everything is properly rated. Anything can be a gem.
So go ahead and get started today. And until next time, I'm Ryan Fernandez, and we'll see you on Discover What's Next.
---
---
---
MenuGem Featured Stories
•
Hundreds of Items
•
More Cards, More Clothes
•
Cards and Clothes
•
Card Breaks on MenuGem
•
Jeans and Masks
•
The MenuGem Standard Mask - Discover What's Next S02E01
•
Shop with Confidence
•
What You Need
•
Rest Assured: Hand Sanitizer, Masks and More
•
MenuGem in Illinois Times and on WMAY
•
New Products on MenuGem Springfield and The MenuGem Web Store
•
Introducing MenuGem Springfield!
•
We're Here for You
•
How to Earn Gems on MenuGem
•
Online Ordering in Chicago
•
Express Yourself
•
How to Set Up Online Ordering for Your Restaurant
•
Order from Baba Pita!
•
Beverly Hills, De-Mystified: Scarpetta
•
Tastes of Tokyo: Roku-Michi in Roppongi Hills
•
Post Up
•
Sushi Gen Stays Above the Cut
•
Rustic Italian Meets Hipster Chic at Reno Chicago
•
A Quick Bite at Firenze Osteria
•
Testarossa Winery is Serious About Its Soils
•
5 Years of Craft Los Angeles
•
Surf and Turf for Lunch at Wakasaya
•
Reforming Danishes at Amandine Patisserie
•
America's Playground
•
Soup Street
•
LA's Finest
•
City Sultan
•
Through the Fog
•
Osaka Soul
•
Pad Se Ew Showdown